< News
| Wednesday, March 9, 2022
UTSC prof explores the impact of solidarity economies, and the women driving economic change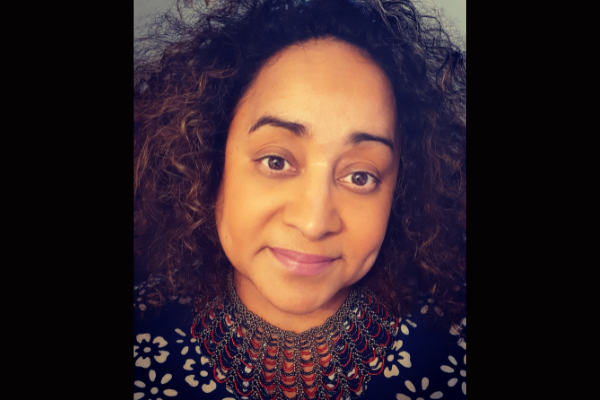 Caroline Shenaz Hossein seeks to positively disrupt the space of political science to better understand the dynamics of power and politics through the interdisciplinary lens of global devolvement studies.
As an award-winning researcher, Hossein explores the impact of solidarity economies led by women of African descent. Solidarity economies, a movement that started in the Global South, prioritizes social profitability instead of financial gain.
"Solidarity economies look at institutions that are people-driven, cooperative and collective," says Hossein, an associate professor in the department of global development studies at U of T Scarborough.
"It responds against this very extreme variant of capitalist institutions and tries to put forth a different kind of model, one that is more diverse in the ways that we think about financial economies. Refusing to play by the neoliberal handbook."
Hossein's interest in solidarity economies sparked in graduate school, where she started to ask questions about informal economic institutions and the communities that lead them, like looking at mainstream microfinance programs. Her current research explores cooperatives within the African diaspora, community economies in the Global South and different locales around the globe.
"My research is devoted to looking at informal cooperative institutions, primarily led by marginalized women and those of African descent who are creating cooperative collective institutions and rethinking financial economies," Hossein explains.
In 2017, Hossein founded the Diverse Solidarity Economies (DiSE) Collective. The platform was established to advocate for – and build – culturally diverse community economies. The DiSE Collective brings scholars and activists together to support one another's work, which ranges from numerous sub-sectors in political-economic studies, to education, health and human rights.
"It's a collective of, I like to say, hard-core feminists that are looking to prioritize and amplify empirical-led research that cares about what's happening to women, excluded minorities and particularly people of African descent in the economy," Hossein says.
UTSC's Caroline Hossein explores solidarity economies and the women driving economic change
Caroline Hossein, an associate professor in the department of geography and planning at U of T Scarborough, seeks to positively disrupt the space of political science. Her research explores solidarity economies led by women of African descent. The movement prioritizes social profitability over financial gain.
The DiSE Collective has also acted as a vehicle to share the stories of the women running solidarity economies.
Based on Hossein's research, the 2020 documentary, The Banker Ladies, directed by Haitian-Canadian filmmaker Esery Mondesir explores Toronto's Black social economy through the experiences of three women running rotating saving and credit associations (ROSCAs). Often known by different cultural names – such as Susu, Partner, Chit, Hagbad or Equub – ROSCAs are self-managed money collectives based on trust, reciprocity and community.
Released in February, Community Economies in the Global South: Case Studies of Rotating Savings and Credit Associations and Economic Cooperation, further traces the lives of organizers of financial cooperatives. It is edited by Hossein and DiSE co-founder Christabell P.J., an associate professor in the department of economics and Kerala University.
Alongside other global activists working towards new, inclusive economies, Hossein is a recipient of the 2022 Post Growth Fellowship. The year-long fellowship engages researchers and activists from various fields to work on a collaborative content project. It is granted by the Post Growth Institute, an international, non-profit organization that works to create a fair and sustainable market economy.
Through the fellowship, Hossein will be able to share open-access works, like The Banker Ladies, with a global network of fellows who work to transform public policy to be inclusive of solidarity economies.
"It's been important for me as a scholar to listen and to learn from people who are taking risks every day in the field trying to upset social change and to find ways to amplify what they do," Hossein says.
Hossein: 'Make social capital work for you'
Outside of her research, Hossein has been dedicated to helping first-generation students navigate university life. As the first in her family to attend university, she wants to ensure students don't feel alone in what can feel like an isolating experience.
Her top piece of advice to students? Make social capital work for you.
She encourages students to build their social networks, from getting involved in extracurricular activities to forging friendships and connecting with mentors.
"Expand your social network," Hossein says. "What that means is that figure out where the social capital is, where you are now located and go to those professors, go to a few different professors, and ask them to mentor you. Join clubs and get active in community events to widen the number of people you are meeting every day."
Featured in this Article
Caroline Hossein
View Full Profile