< News
| Thursday, March 24, 2022
UTM prof's debut book unpacks suspicion behind HPV vaccine in Barbados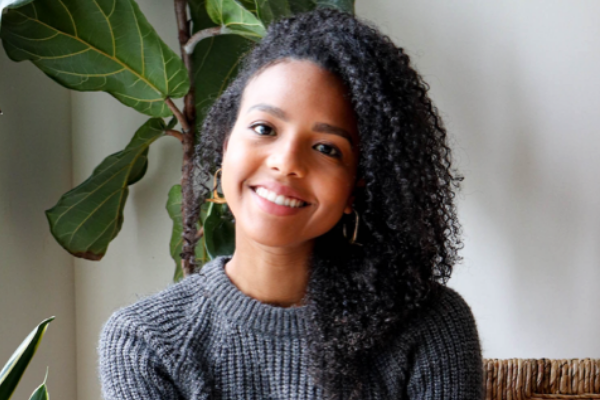 In 2015, Nicole Charles headed to Barbados to unpack the reasons behind parents' hesitancy toward the human papillomavirus (HPV) vaccine. The country had launched its first national immunization program for HPV upon high rates of cervical cancer a year earlier.
Her research quickly took a turn when parents cited suspicion around the HPV vaccine as the reason behind their hesitancy.
"I found that many nurses and parents were using the adjective 'suspicious' to describe their feelings towards the vaccine and how it was introduced to the public," says Charles, an assistant professor in the department of historical studies at U of T Mississauga with a gradate appointment at the University of Toronto's Women and Gender Studies Institute.
"I began to understand that the term 'hesitancy' excluded so many of the histories, like [trans-Atlantic] slavery, that suspicion encapsulated."
Her debut book, Suspicion: Vaccines, Hesitancy and the Affective Politics of Protection in Barbados, documents Afro-Barbadian parents' ambivalence to the HPV vaccine through the histories and trauma of colonial and biopolitical violence and mistrust in government medical practices.
To get girls aged 10 to 12 vaccinated, Barbados adapted a school-based immunization system for the HPV vaccine. The rollout involved a flood of media coverage and local campaigns to share information around the virus and vaccine, including town hall and parent-teaching meetings.
"Unlike the traditional introduction of vaccines, which is done through public clinics by public health nurses, this rollout involved a lot of media," Charles says.
"There was a lot of frenzy around it, and this raised citizens' suspicions about this vaccine."
With low immunization rates, the vaccine was opened to girls beyond the suggested age group and recommended for boys.
UTM's Nicole Charles debut book unpacks suspicion behind HPV vaccine in Barbados
In her debut book, U of T Mississauga's Nicole Charles documents Afro-Barbadian parents' ambivalence to the HPV vaccine through the histories of colonial and biopolitical violence and mistrust in government medical practices.
As Charles explains, parents and nurses still raised concerns about the delivery and marketing around the HPV vaccine. Eventually, the program was overhauled, and the island's Ministry of Health added the HPV vaccine as an immunization requirement before children could attend secondary school. While this approach did lead to an increase in uptake, parents' suspicion of the HPV vaccine remained.
"Suspicion is an Afro-Barbadian vernacularized framing of this term, 'vaccine hesitancy.' It's something that Afro-Barbadian parents showed me while I was doing my research," Charles says.
"We can think of suspicion as a starting point to ask about different questions to care, which transparently engages with community concerns through things like participatory action research, which engages and recognizes the inadequacy of biomedical models of care for many racialized folks."
Charles' work with HPV vaccine hesitancy started during her undergraduate degree with the introduction of Canada's publicly funded HPV vaccination program in 2006. Her research questions issues of care, healing, gender, racialized risk and coloniality in the Black Atlantic through technoscience – the application of technology to science and vice versa.
"Despite its presumed neutrality, technoscience is deeply relational and of course, political," Charles says.
"Like science and the systems that uphold it, like white supremacy and patriarchy, technoscience requires critical frames and rubrics to push back against these dangerous and hegemonic constructs."
Charles' work is in conversation with Black feminist and Indigenous technoscience scholars whose work deconstructs Eurocentric and US-centric technoscience scholarly research to ask how Black knowledge systems can be used to re-evaluate public health and care.
This summer, Charles will return to Barbados to team up with researchers at the University of the West Indies, Cave Hill campus for an interdisciplinary study of racialized and gendered risk factors for Type 2 diabetes.
"While historians have made the connection between sugar in citizens' diets and the nutritional brutality that's associated with slavery, public health hasn't taken up these ties between the colonial history and the prominence of diabetes, particularly for Barbadian women," Charles says.
"We're hoping to add this perspective to public health research and ultimately, policy."
Featured in this Article
Nicole Charles
View Full Profile