BRN steering committee members receive top honours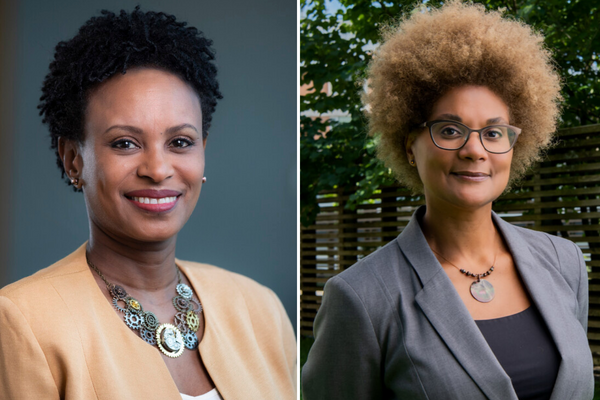 Two members of the Black Research Network's steering committee received prestigious honours – new and renewed – recognizing research excellence in their field this past week.
Maydianne Andrade, a professor in the department of biological sciences at U of T Scarborough, has been appointed as one of three University Professors for 2022. The title is the University of Toronto's highest and most distinguished academic rank. Andrade is a Canada Research Chair and former vice dean, faculty affairs and equity at U of T Scarborough.
Rhonda McEwen dean at U of T Mississauga and professor in the Institute of Communication, Culture, Information and Technology, is one of nine University of Toronto researchers to receive renewed Canada Research Chairs. McEwen is a tier two chair in tactile interfaces, communication and cognition. As of July 1, McEwen will start a new role as president and vice-chancellor of Victoria University.
Featured in this Article
Rhonda McEwen
View Full Profile