< News
| Friday, April 8, 2022
Rhonda McEwen announced as new president and vice-chancellor of Victoria University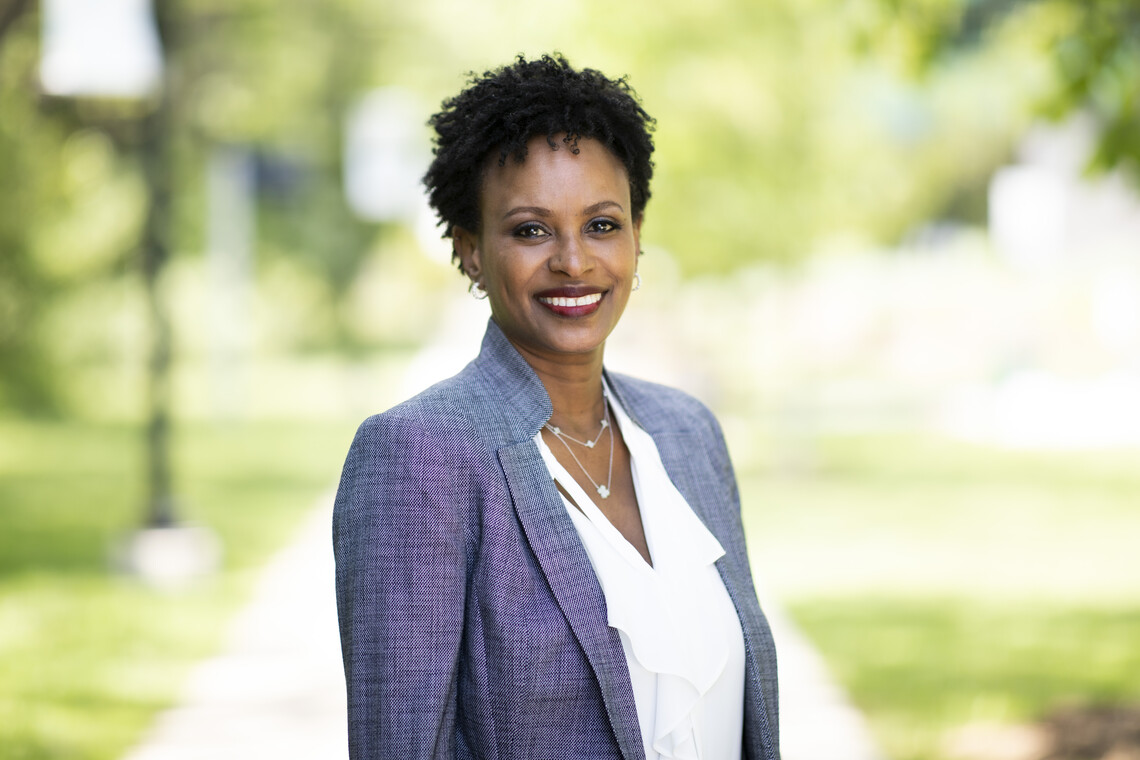 (Photo by Nick Iwanyshyn)
Rhonda McEwen will be the 14th president and vice-chancellor of Victoria University in the University of Toronto, beginning on July 1, 2022.
McEwen, who sits on the steering committee of the Black Research Network, currently serves as the vice-principal, academic and dean at U of T Mississauga (UTM). McEwen's research utilizes communication studies and behavioural sciences to explore the cognitive and social effects of technologies. She is a Canada Research Chair in Tactile Interfaces, Communication and has led multiple inclusion initiatives at UTM.
"I am honoured to be joining the Vic community of students, faculty and alumni where teaching and learning are driven by curiosity and conscience through outstanding academic offerings and signature learning experiences, and whose students and faculty embrace inclusive education," McEwen says.
"I know that Vic's iconic campus and wonderful sense of place will continue to inspire me as we build on the University's record of success."
Read more about McEwen's achievements and new role, here.
Featured in this Article
Rhonda McEwen
View Full Profile