< News
| Monday, June 19, 2023
The Centre for Black Excellence in Education launches at OISE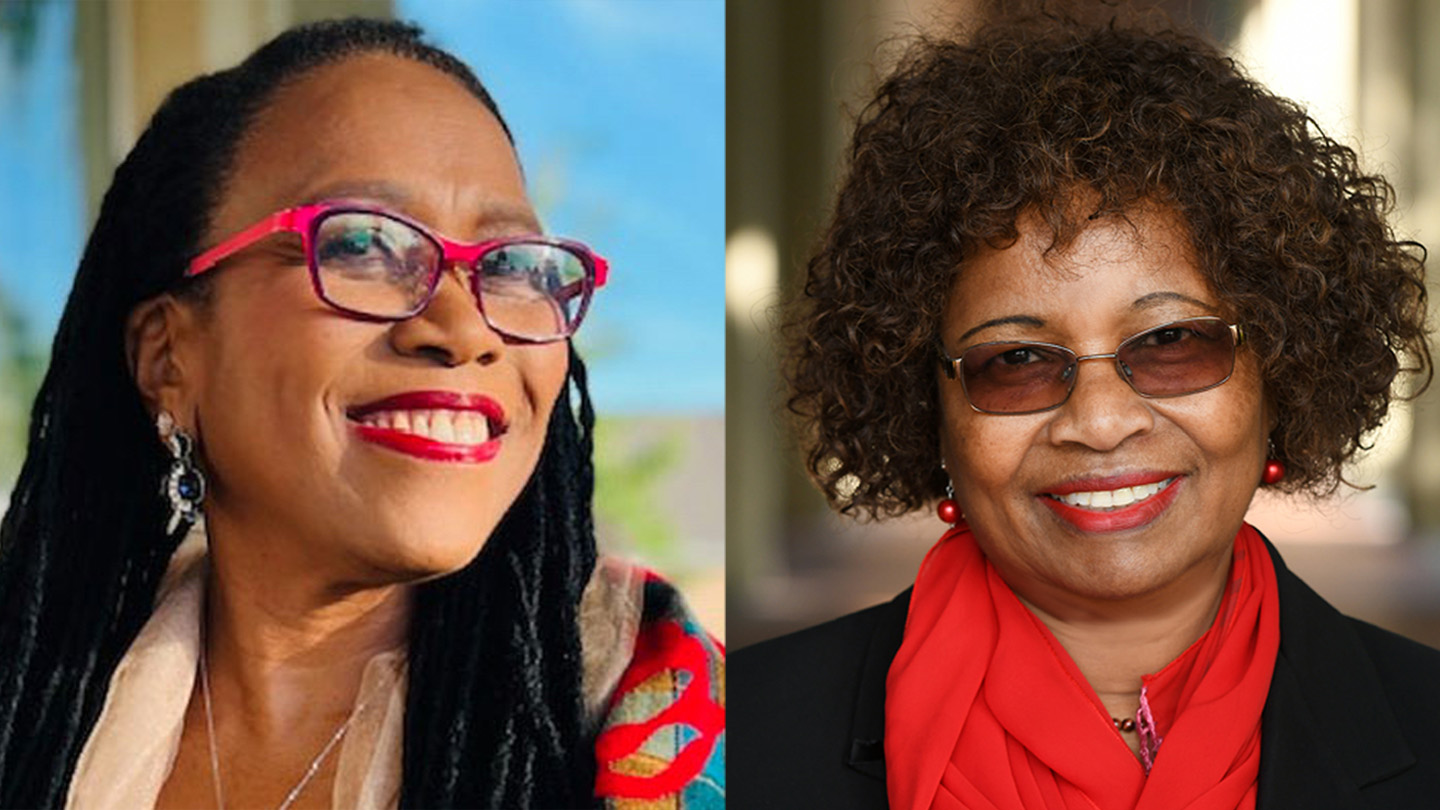 Professor Ann Lopez and Professor Njoki Wane are co-founders of the Centre for Black Studies in Education (CBSE).
On June 9, the Centre for Black Studies in Education (CBSE) at the Ontario Institute of Studies in Education (OISE) officially launched.
Located at 252 Bloor St. W., the CBSE exists to address anti-blackness and inequities in Canadian life. The centre is also designed, among many crucial priorities, to foster, strengthen, and value the Black studies research and pedagogical practices in education and serve as a safe, accessible, and inclusive space for of University of Toronto professors and students – offering space for critical dialogue surrounding issues of race, racism, African Indigeneity, decolonization and more.
The centre embraces a robust framework of education; teaching-learning in formal educational and non-formal settings, work/labour organizations, and community-based settings.
To further contextualize what can be expected at the centre, OISE spoke with the CBSE co-founders – Professor Ann Lopez and Professor Njoki Wane. Lopez, based in OISE's department of leadership higher and adult education, is director of the Centre for Leadership and Diversity. Wane is the chair for the department of social justice education.
What inspired the effort to create the Centre?
The inspiration to create the Centre was born out of the desire by Black faculty at OISE to have a space that focuses on Black knowledge, scholarship, experiences, and histories; and to have an OISE space that connects with Black communities across Canada and globally. It is important that Black people tell their own stories, and the Centre creates a space for us to do that.
Why is this Centre for Black Excellence in Education needed now?
It has always been needed. It is happening now, because it has taken the advocacy of Black faculty over the years at OISE to make it a reality. After years and years, we have now been able to have the resources and space to make it a reality.
What kind of activities will take place at the Centre?
The CBSE exists primarily to harness the knowledge of Black scholars and address anti-blackness & inequities that impact Black people in all aspects of Canadian life including education. The CBSE is also a community space. We plan to have seminars, workshops, and dialogues with community members at large and scholars to discuss various issues relevant to the community. . We also plan to have courses, cultural events, and research projects.
How would the Centre for Black Excellence in Education strengthen Black students, faculty, staff, and community better achieve their academic goals?
By centering their voices, histories, knowledge, and experiences. The CBSE will also be a space of healing.
How do you envision the Centre evolving over the coming years?
Developing all the activities mentioned above in collaboration with faculty, staff, students, and communities. The Centre will also be responding to emerging issues in the communities. The CBSE will be a place to celebrate Black excellence and Black joy.
How excited are each of you about the upcoming launch?
Oh, we are so excited, we can hardly contain ourselves. To see the Centre come to fruition after years of advocacy when there were very few Black faculty at OISE is indeed inspiring.