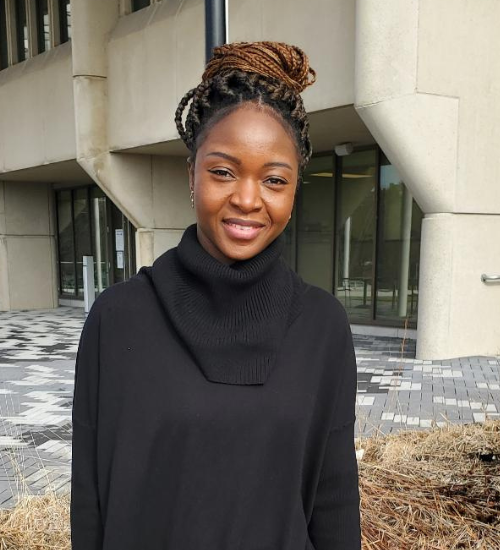 UTM postdoc Thelma Abu hopes to significantly contribute to clean water access in Africa
Thelma Abu is a postdoctoral fellow in the department of geography, geomatics and environment at U of T Mississauga. Her research areas include water security, global environmental change, environmental health inequalities and global health equity 
One of Abu's research goals is to contribute to ensuring water, sanitation and hygiene (WaSH) for healthcare systems in the Horn of Africa.
In 2022, she was one of the inaugural recipients of the Black Research Network's IGNITE grant, which helped advance her research to understanding the COVID-19 experiences of African, Black, and Caribbean communities in the GTA.
A recipient of the Queen Elizabeth Scholarship, Abu received a PhD in Geography from the University of Waterloo in 2021. Prior to this, she earned a Master of Philosophy in environmental science from the University of Ghana.