< News
| Tuesday, June 6, 2023
Meet a budding diplomat who bolstered community through Caribbean connections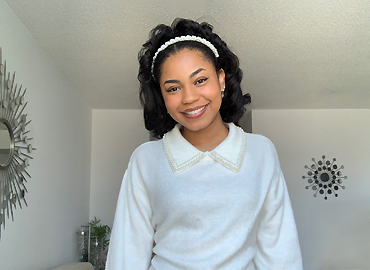 Caption
Alyssa Nurse remembers the six-hour flight from Guyana to Toronto four years ago — staring out the window with conflicting emotions of trepidation and excitement.
Nurse, who graduated with an honours bachelors of arts with majors in economics and political science as a member of Victoria College, quickly overcame any nervousness and immersed herself in campus life, as shown by her awards and long list of extracurricular activities that celebrate community.
"I knew I wanted to be in a very diverse university and a diverse learning environment," says Nurse, who grew up in Providence, Guyana — a community on the outskirts of the country's capital, Georgetown. She had only visited Canada once before arriving on U of T's campus.
The culture shock was minimal — in part because of the thriving Caribbean culture in Toronto. "It's easy to find the Caribbean diaspora here," says the Barbados-born Nurse.
Victoria College's international student orientation, with its team of staff and upper-year international mentors, helped Nurse discover the city and offered support and programming to make the transition easier.
"That provided a unique experience to meet other students who were also new to Canada," she says. "It gave us a way to make some connections before we were fully immersed with everyone. It definitely grounded me."
Next came her courses — she appreciated U of T's approach of giving students the time and space to figure out what they wanted to pursue.
"We were encouraged to take different courses from different backgrounds in our first year, to see what we like before we commit to a major," says Nurse.
"I took a lot of anthropology, I took Introduction to Classical Mythology. I wanted to make sure that my experiences would be varied such that when the time came for me to declare my majors, it was coming from an informed place."
With her main interest in development economics already established, she landed on political science. "It complemented my economics background really well, especially for things like policy," she says.
That dual interest led her to take an internship with the NATO Association of Canada (NAOC) through ECO400Y, a credit-based internship course offered by U of T Mississauga and open to students across U of T's three campuses.
Beginning in September 2022, the eight-month internship gave Nurse the chance to take on a variety of roles including writing, editing and posting articles on NAOC's website. She was also involved in event planning and played a key role in organizing an event in Ottawa, working alongside the British High Commission.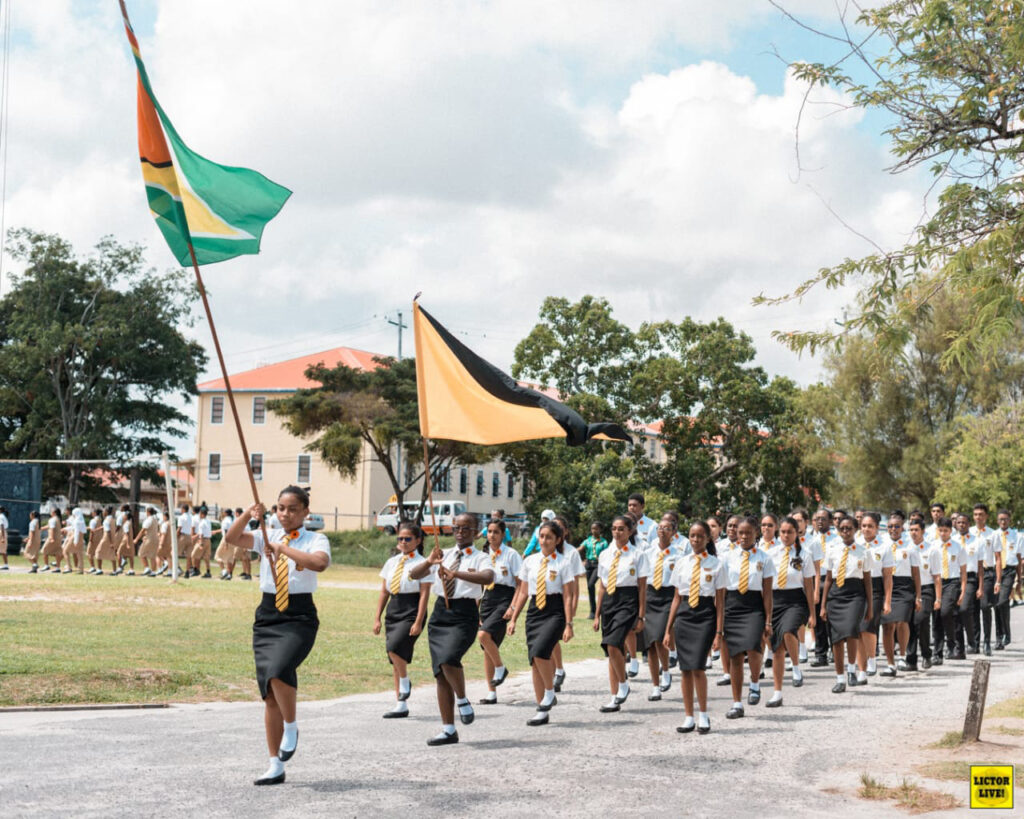 "This was real world diplomacy in action," she says, grateful for the opportunity to personally meet ambassadors and diplomats. "I appreciated being immersed in an entirely different world and encountering people that I otherwise probably never would have. That experience, in itself, was completely worth it."
For her work at this internship, Nurse was awarded student of the year awards in 2022 from Experiential & Work-Integrated Learning Ontario (EWO) and Co-operative Education and Work-Integrated Learning Canada (CEWIL).
Back on campus, she used her editing and writing skills to help create the most recent issue of the Caribbean Quilt — a student-run editorial journal that offers creative works and critical thought focused on the study of the Caribbean and its peoples.
Nurse was the editor-in-chief as well as a contributor of two articles, including one that examines the relationship between colonial violence and capitalist development in a Caribbean context.
Though creating the Caribbean Quilt made for some long hours and late nights of editing, seeing the published journal, named Resurgence, in March, followed by a launch party, made it all worthwhile.
"It was so fulfilling to see everyone come together to celebrate the scholarship of these students," says Nurse.
Not finished there, she was also the co-president of the Caribbean Studies Students' Union (CARSSU),  a Commuter Don at Victoria College  and the president of another student group called Connections — a group for Black women at U of T.
"This year we were officially recognized as a student group by U of T," says Nurse. "It started out as a humble gathering for Black female self-identifying students but over the years, it's really grown.
"It's more identity based than academic, but we use the identity aspect to provide academic support as needed, or any mentorship. It's just about having that sense of community to share our lived experiences while at U of T."
Nurse intends on sharing those lived experiences with her younger sister, who is coming to U of T next fall. "I'm telling her all the things I wish I knew, things she needs to be aware of, and all the mistakes that she needs to avoid altogether," she says.
Nurse plans on staying in Toronto this summer and will have a proper Guyanese celebration when she returns to see her family and friends later this year. In the meantime, she has plans on attending graduate school to pursue a master's in development economics.
"But for now, I'm going to work for a bit," she says. "I want to figure out what my focus is because when I do start graduate school, I want to have a clear picture of what it is that I want to get out of it."