< News
| Wednesday, June 14, 2023
How one U of T course helped a new grad find her path in Black Canadian history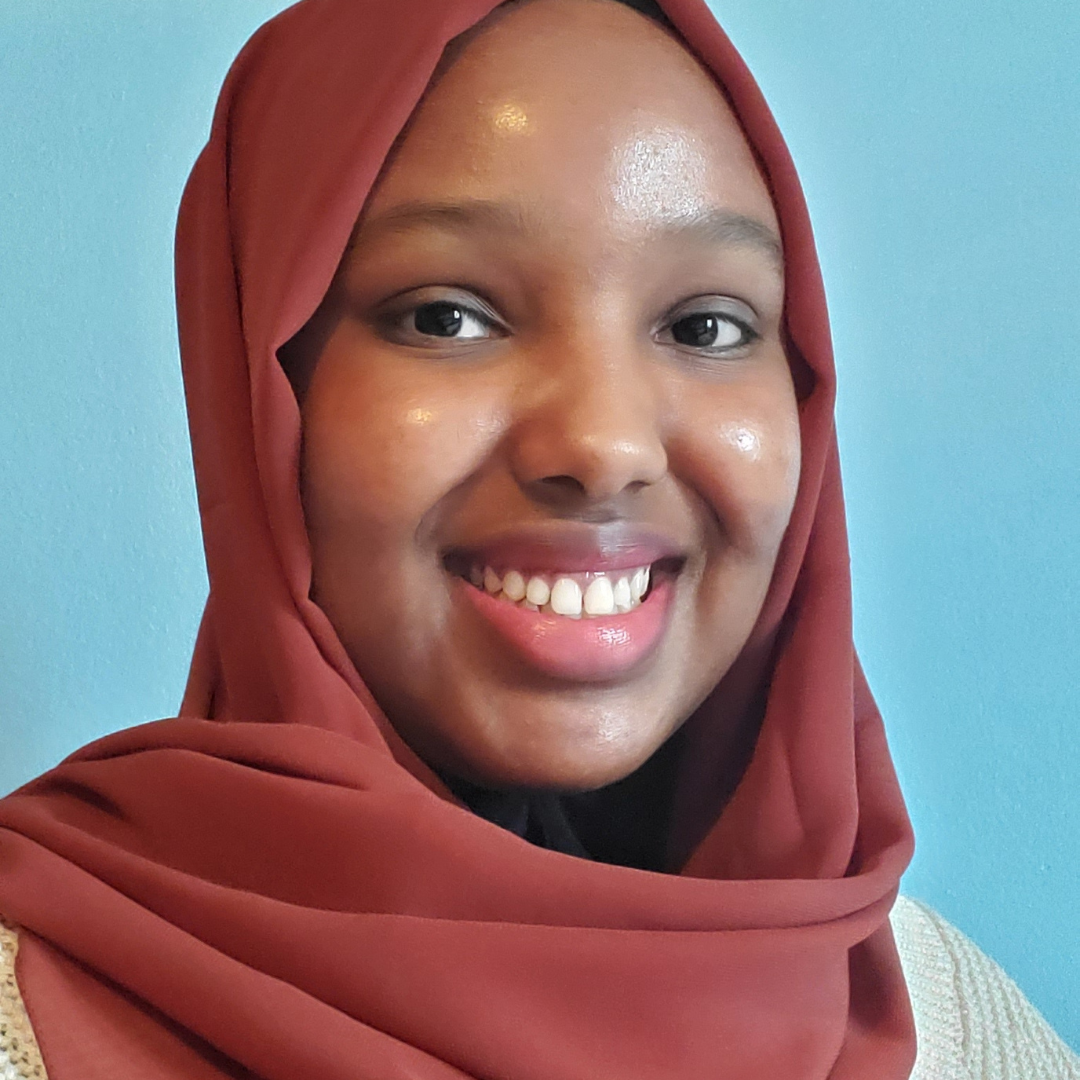 Marwa Hussein had to wait until her final year to take the "Black Canadian History" course offered in Black Canadian Studies, a first-of-its-kind certificate developed at the University of Toronto. The wait was worth it.
Offered in the Canadian Studies program at University College, the certificate is spearheaded by Funké Aladejbi, an assistant professor in the Faculty of Arts & Science, to provide an interdisciplinary approach to understanding Black life in Canada. It gave Hussein answers to pressing questions she still had after taking several Black history courses.
"I had a lot of questions about the experiences of Black communities in Canada. Studying this was something I was looking for this entire time," says Hussein, who graduates this week from the University of Toronto.
In addition to a certificate in Black Canadian Studies, Hussein leaves the University of Toronto with a major in Health and Disease and minors in English and History. She found a balance of her interests in Aladejebi's course. In fact, it helped her solidify her interest in history as a career.
The health inequities uncovered by the COVID-19 pandemic – like higher-infection rates to limited health care access in marginalized communities – got Hussein thinking about the history of Blackness in Canada. She wanted an outlet to have meaningful conversations about race.
Aladejebi created and teaches "Black Canadian History," a second-year course core to the certificate. It encapsulates 300 years of Black life, including early settlement, Black liberation and racism in Canada.
Hussein credits Aladejebi in helping her process ideas about course content and helping students rethink how history can be studied in academic institutions. Hussein especially appreciated when Aladejebi invited students to symposiums to hear from historians whose work they were reading about in class.
These experiences helped solidify her interest in history – and is a reason why she is pursuing a master's degree in history.
"Seeing historians speak about how they work demystified the process. I never thought I would want to pursue history because it seemed so far and so distant. But she brought it close for us."
Hussein also credits Chris Johnson, an assistant professor in the Women & Gender Studies Institute and department of history and Assistant Professor Hannah Anderson of University College as influences. Anderson's "Science and Empire" course inspired Hussein to dive deeper into research to understand how medicine and racism intersect.
For Hussein, some of her best memories during her time at the University of Toronto are stemmed in creative writing. She shared original poetry at two events – the Black Student Association's Black Coffee House event and Comfort Azubuko-Udah's Poetry Is Not a Luxury event. Both opportunities allowed Hussein to not only share her work but begin to appreciate performing.
"Literature written in community has a life of its own. It has its own texture to it," Hussein says.
Her advice for incoming students? Hussein encourages students who are unsure of what career path they'd like to take to explore as many options as possible, starting with a major and double minor. She also says that while academics are important, building a network and supportive community, and taking care of your mental health should also be a priority.
"These next few years is your chance to ask the questions and find the answers you are looking for," Hussein says.
"It will be much easier to take advantage of that if you are taking courses and opportunities, you are actually invested in. It is incredibly difficult to study something you are not interested in. It is even more difficult to when you want to build sustainable and fruitful connections."
While she currently has her sights on a master's degree in the history of medicine and Black Canada, Hussein says she wants to pursue a PhD in history after that.
(Photo submitted by Marwa Hussein)  
Featured in this Article
Funké Aladejebi
View Full Profile