< News
| Wednesday, August 2, 2023
Rhonda McEwen announced as Black Research Network's interim director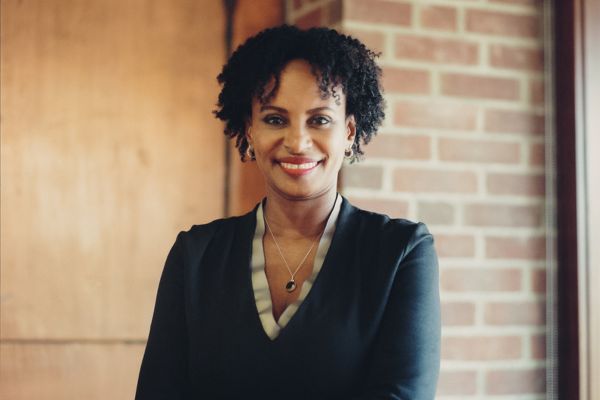 (Photo credit: Victoria University in the University of Toronto)
Rhonda McEwen, president and vice-chancellor of Victoria University at the University of Toronto, has been named the Black Research Network's (BRN) interim director.
The BRN team will be led by McEwen, a professor of emerging technology at the Institute of Communication, Culture, Information and Technology (ICCIT) and a member of the BRN's steering committee, until December 2023.
McEwen succeeds Beth Coleman, the BRN's inaugural director since October 2021 and associate professor of Data & Cities at ICCIT.
"I am delighted and honoured to have Rhonda take up the interim directorship," Coleman says.
"As one of the BRN steering committee, she is intimately involved with the BRN mission of Black research excellence. We are in good hands as the steps toward a new director are taken."
Established in 2021 as an Institutional Strategic Initiative (ISI), the BRN is a catalyst for promoting Black research excellence at the university and works to enhance the research capacity of Black scholars through mentorship, programming and funding opportunities.
The BRN's mission aligns with the recommendations of the University of Toronto Anti-Black Racism Task Force and The Scarborough Charter to address anti-Black racism and advance Black inclusion within the institution.
"Since its launch, the BRN has exemplified the spirit of Ubuntu – the African philosophy of 'I am because we are.' The BRN brings together a supportive multidisciplinary network of Black faculty, librarians, and students across the tri-campus through its initiatives and values," McEwen says.
"I'm delighted to continue my support of the BRN as it builds on the momentum of the past three years and identifies the University of Toronto as a beacon for Black research excellence in Canada and on the global stage."
A Canada Research Chair in tactile interfaces, communication and cognition, McEwen's research interests revolve around human-machine communication, virtual reality, and the cognitive effects of technology and media. She is co-editor of the Sage Handbook of Human-Machine Communication, released just a few weeks ago. McEwen also served on an international advisory committee to create 'Julia,' the first Sesame Street Muppet on the autism spectrum.
Before her appointment at Victoria University, McEwen was U of T Mississauga's vice-principal academic and dean. She championed equity, diversity and inclusion initiatives at the campus as its first special adviser on anti-racism and equity.
Featured in this Article
Rhonda McEwen
View Full Profile