Join the BRN's interactive researcher map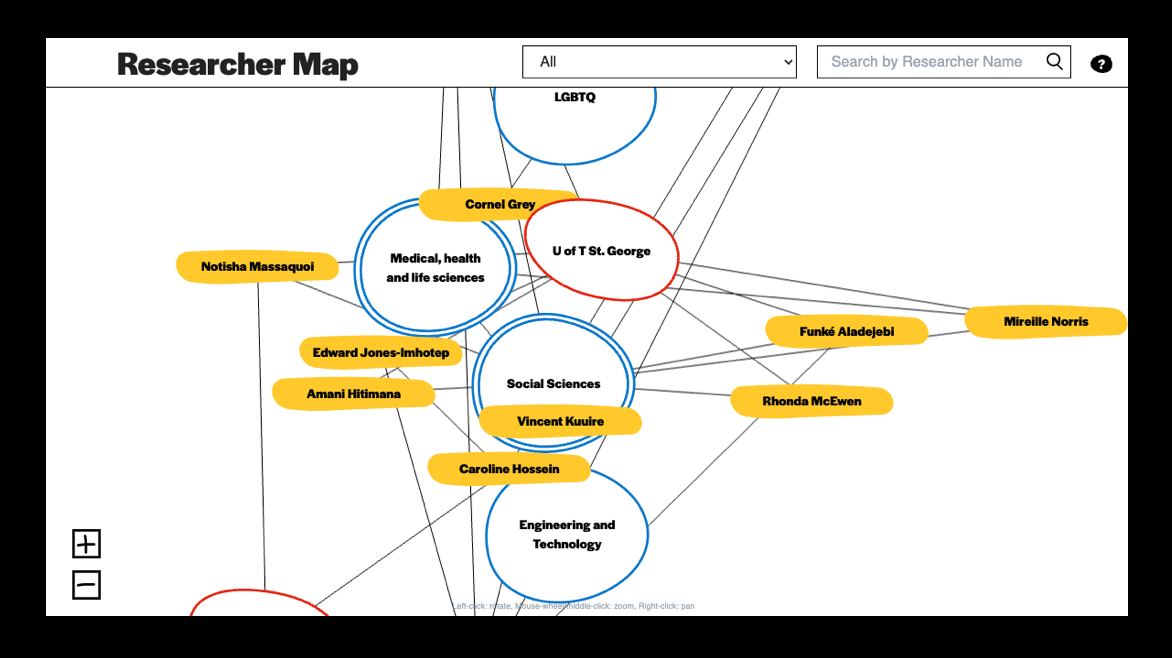 The Black Research Network's interactive researcher map connects Black researchers from different stages of their academic careers and across disciplines.
The resource was developed by the BRN to support its mission of promoting Black research excellence and foster interdisciplinary collaborations. Complete this form to be featured.