< News
| Wednesday, November 1, 2023
Octavia Butler, aliens and more: U of T prof wants you to see the beauty in AI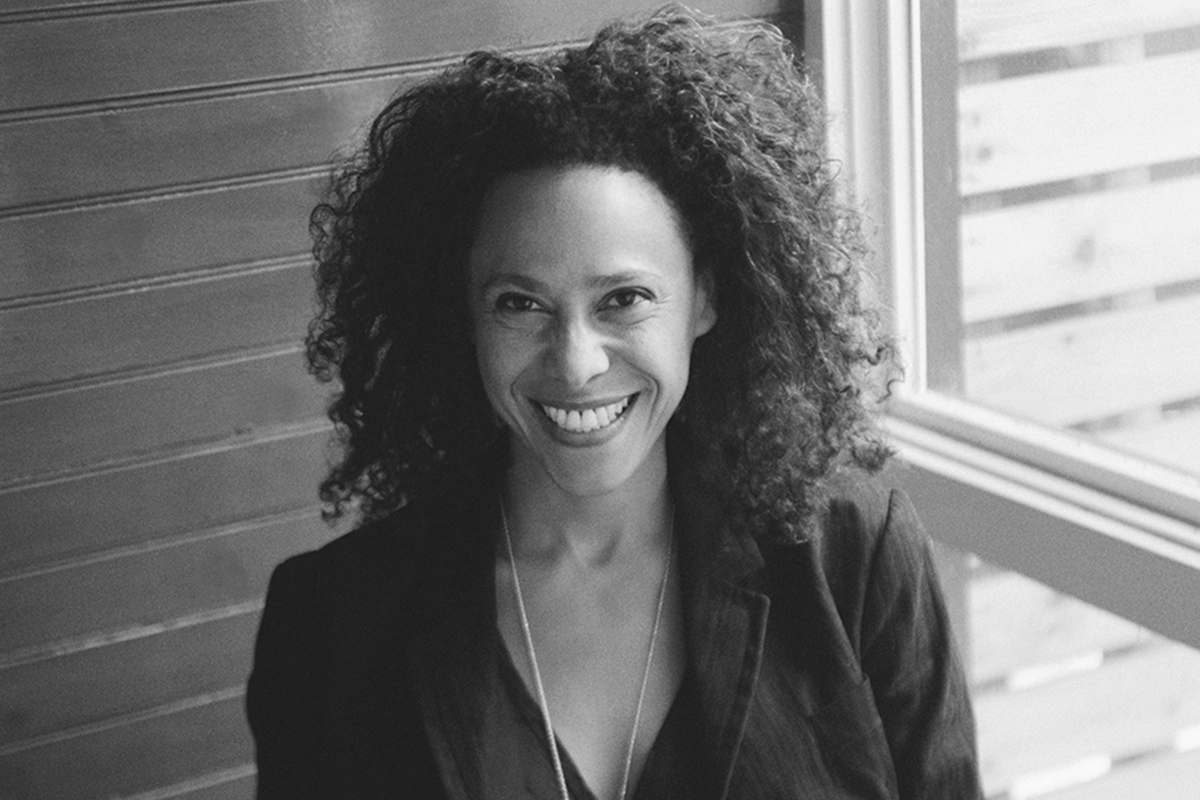 An upcoming international exhibition debuting at the University of Toronto will merge generative AI and the work of Octavia Butler, one of literature's most prolific science fiction authors, to reimagine the status quo set by AI systems. 
Reality was Whatever Happened: Butler AI and other Possible Worlds (OBAI) is created by Beth Coleman, an associate professor at the Institute for Culture, Communication, Information and Technology at U of T Mississauga and the Faculty of Information at the University of Toronto. 
Coleman has designed an AI system inspired by Butler's 1980 Xenogenesis trilogy, to encourage audiences to reconsider race, cognition and computability. Butler's series follows protagonist Lilith lyapo, a Nigerian-American, who, after wakening from a centuries-long sleep most now create bonds with aliens to save human existence from adeteriorating earth.
"What I'm interested in with AI is how we can discover new things, not just reproduce, or simulate the things that we know," says Coleman, the Black Research Network's inaugural director.
"[I thought] is there an opportunity for a wild intelligence, a different type of intelligence, than what is our intelligence? So that made me think, 'Well, what would it mean to engage with aliens in a meaningful way?'"
The OBAI project will be on display at the University of Toronto's Centre for Culture & Technology from November 2 to 4, 2023. It will travel to international contemporary art venues, starting in Berlin in 2024, and will be accompanied by a book, published by K Verlag, a Berlin-based publishing atelier.

The project is supported by the Jackman Humanities Institute at the University of Toronto, Google Artists and Intelligent Machines, and the Canada Council for the Arts.
To create art partly inspired by the human and non-human world, Coleman started with a range of Afrofuturist pictures gathered from the internet. She then used generative modeling, unsupervised learning, and curated data sets to curate a new image. In doing this, her goal was to escape – and challenge – the classifications set by AI.
The result were three series of artworks that all pull from the journey of the Xenogenesis trilogy, specifically lyapo's character and the Oankali – alien beings that have taken over earth.
Inspired by the generative adversarial network (GAN) AI imaging, the Alice Series features soft, painterly lines typical of oil paintings, and merges a black feminine figure with non-human ones. After creating the digital series, Coleman also produced a series of oil paintings. Meanwhile, the Oceanic Series uses the same model, but utilizes oceanic creatures and vivid colours.
Lastly, Coleman's BPP Series – inspired by The Black Panther Party, an African American revolutionary party founded in 1966 – organizes images in groups. For this series, Coleman created a model that produced landscape images infused with historical figures.
"I hope that the OBAI project is both aesthetically exciting for people to at that level of, what can art do? But also, its research creation, it is experimental, and the experiment is really asking how we can use these technologies for discovery," Coleman says.
In a time where AI has both enhanced and challenged multiple aspects of society, Coleman's work offers an example of how AI can not only enrich the arts – despite many conversations of how it may eliminate creative jobs – but is an example of ethical and inclusive development of AI systems and the art they can create.
"I want this technology to make a better world for us. I want it to contribute in a positive way."

Featured in this Article
Beth Coleman
View Full Profile