< News
| Wednesday, August 3, 2022
New research at U of T to document the experiences of multiracial athletes in Canada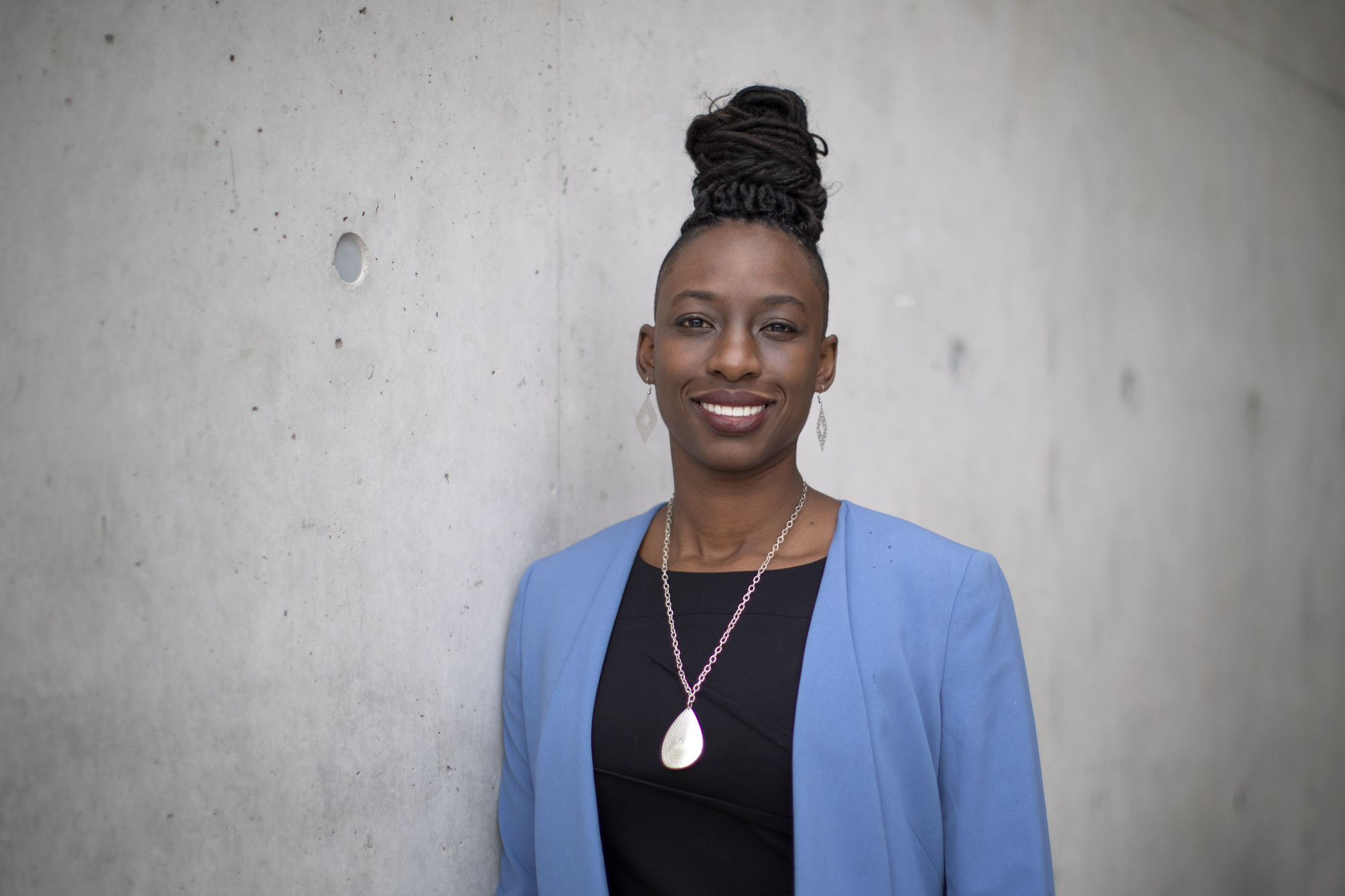 Janelle Joseph
Developing research from the University of Toronto will aim to offer a deeper understanding of Black life in Canada's sports and recreation sectors.
Led by Janelle Joseph, an assistant professor in the Faculty of Kinesiology and Physical Education (KPE), the project, Radical Reimagining of Physical Activity: Black and Mixed-Race Identity Perspective, will break ground within the field by highlighting the barriers that multiracial Black-identifying athletes face in the Canadian sports landscape.
"When we speak with people who identify as biracial or multiracial and also identify as Black, we see that they are experiencing ongoing and more nuanced and complex racisms," Joseph says.
"This new project will explore physical activity broadly, sport and fitness specifically, and look at Black and multiracial identities so that we can make more complex both the experiences in physical activity and our understanding of Canadian blackness."
Until now, research on multiracial identities in Canada in the field of kinesiology has yet to be documented, aside from a handful of studies on sport and media in the United States. Joseph, a leading scholar on multiculturalism and anti-racism policy, physical activity access and ethics, has been instrumental in race and sports studies north of the border.
With $5,000 in seed funding from the Black Research Network's IGNITE grant – and a matching fund from KPE – Joseph will curate two written article manuscript publications and a multimedia exhibition to share research findings. Participants and community members will learn and reflect upon the experiences highlighted in the research. In total, six arts-based group exploration workshops will showcase multimedia representations of participants' individual and collective experiences.
The project will also provide research training for two research trainees, a master's student and a doctoral student from KPE, who will learn about ethics protocols, academic manuscript writing, data collection and analysis.
For Joseph, the award from the Black Research Network is a welcomed step to fueling and solidifying this research focus in Canadian academia.
"The idea that I can now have some funding devoted to the intersection of Black identities and sport is really novel in Canada," Joseph says.
Drawing from critical frameworks, which include queer theory, critical race studies and aesthetic studies, Joseph's research will work to emphasize the role colonial frameworks have had in shaping power relations and knowledge production.
Curating arts-based projects to share the experiences of multiracial athletes offers a meaningful and personalized avenue to share research, which is part of Joseph's philosophy to knowledge translation at the Indigeneity, Diaspora, Equity and Anti-Racism in Sport (IDEAS) research lab.
Joseph is the founder and director of IDEAS, the first lab in Canada dedicated to race and movement cultures. IDEAS creates anti-racism programming in sport, collaborates with equity-deserving communities to promote arts and movement-based pedagogies, and fuels opportunities for future leaders in the field.
Last year, IDEAS partnered with Ontario University Athletics (OUA) to conduct a study that outlined the demographics in the OUA and traced the experiences of racism among student athletes, coaches and administrators as well as their knowledge of racism and anti-racism tools.
Notably, the study found that Ontario universities share similar experiences with racism in sports, a clear indicator for action items to address racism in universities.
11,200 members of the OUA participated in the study. It found that 52 per cent of student athletes see racism as not common, while 72 per cent of student athletes identified as white. Researchers also interviewed 20 athletic directors across the province, all of whom identified as white, who struggled with acknowledging where racism lies in the workplace.
When it came to action items, new recruitment practices, anti-racism education and supports, such as culturally competent mental health programs, were all key recommendations on how to build inclusive environments in the OUA.
"The future of sports and athletics will be inclusive if more leaders are taking into account the lived experiences of their Black community members," Joseph says.
"We need to see concrete changes in hiring so that people can see themselves represented in leadership and policy changes so that people know where to go and who they can talk to if they have a problem."