< News
| Tuesday, June 28, 2022
New project to help survivors of intimate partner violence regain confidence, one smile at a time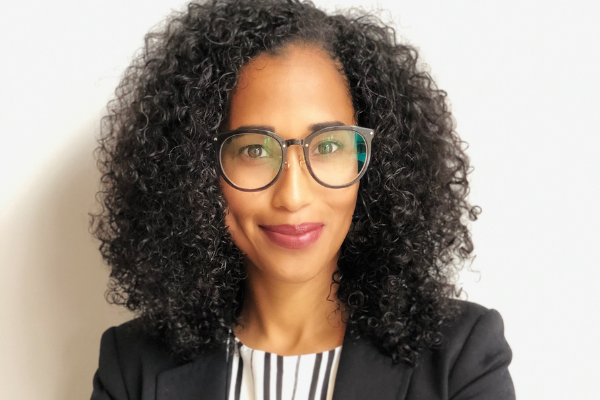 A new partnership between a University of Toronto researcher and a Toronto-based non-profit organization will work to help racialized survivors of intimate partner violence (IPV) regain confidence and economic stability.
The Restoring Smiles project is an initiative of the Dr. Borna Meisami Commemorative Foundation, whose mission is to provide concrete and compassionate care for survivors of gender-based violence. Through the Restoring Smiles project, the foundation provides free dental and orofacial reconstructive services for IPV survivors, with the goal of helping them restore their lives and health.
Working alongside Beverley Essue, an associate professor of global health at the Institute of Health Policy, Management and Evaluation (IHPME) at the University of Toronto, and Cyndirela Chadambuka, a member of the 2021-2022 cohort of the Provost's Postdoctoral Fellowship program at IHPME, the team will map the health and non-health outcomes associated with providing culturally appropriate care to IPV survivors, starting with dental care.
"Our focus is on access to dental care as an overlooked example of an intervention that stands to have important links to economic empowerment through confidence rebuilding, the ability to re-enter the workforce and re-enter education systems," Essue says.
As one of nine recipients of the Black Research Network's IGNITE grant, Essue and the Restoring Smiles team will use the funding, matched with support from IHPME, to examine the literature and conduct interviews with IPV survivors and service providers. This work will highlight the barriers that racialized and migrant IPV survivors experience within Canadian health and social welfare systems as well as the potential gains to be made by delivering more acceptable models of care and support for racialized survivors of IPV.
The Restoring Smiles project sees patients who experience dental pain and visible smile defects. The foundation's patients often have limited avenues to access treatment after sustaining injuries from physical abuse, due to financial barriers and limited social assistance.
Essue – whose research focuses on strengthening financial risk protection and advancing equity and gender equality in global health systems – will also help the foundation foster relationships with racialized IPV survivors and identify barriers that they face in accessing the foundation's services.
Coined as a 'shadow pandemic,' domestic violence against women spiked during COVID-19 lockdowns, where women were disproportionally impacted by the closures of support services and centres, Essue says.
A report by the Ending Violence Association of Canada surveyed 376 staff and volunteers from transition houses, shelters, and other social service agencies across Canada. Conducted from May to July 2020, it was reported that 82 per cent of staff and volunteers found that violence became more frequent during the pandemic. The survey was the first national survey of agencies who provide aid to gender-based violence survivors.
"When COVID-19 hit, we understood that individuals who experience violence were disproportionately impacted by the closers of shelters and support services, which put them into riskier situations," Essue says.
"We want to understand how immediate policy responses had intentional and unintentional impacts for women and children."
As a global health systems researcher and health economist, Essue's research has taken her around the world, including Australia, where she's studied how health systems are financed and the toll of out-of-pocket expenses for households. Her research has contributed to global priorities such as the implementation of universal health coverage, which aims to ensure that individuals everywhere have access to the care they need and that the burden of paying for necessary healthcare does not impoverish individuals and their households – a key challenge for health systems across many low and middle-income countries.
A co-chair of the Scientific Advisor Committee for the Lancet Commission on Gender Based Violence and Maltreatment of Young People, Essue says that an objective of her research is to ensure that everyone has access to systems and services which will help them live healthy lives, and in turn, reach their fullest potential.
"My research is really linked to an interest in wanting to contribute to creating a fairer world, " Essue says.
"How do you pay for care in ways that don't impoverish a population and households? And how do you ensure that all individuals are able to achieve their fullest potential, their fullest capabilities? Those are issues that are common across systems and key issues that my research addresses."