< News
| Monday, July 17, 2023
Janelle Joseph honoured with CALS award for pioneering work in leisure studies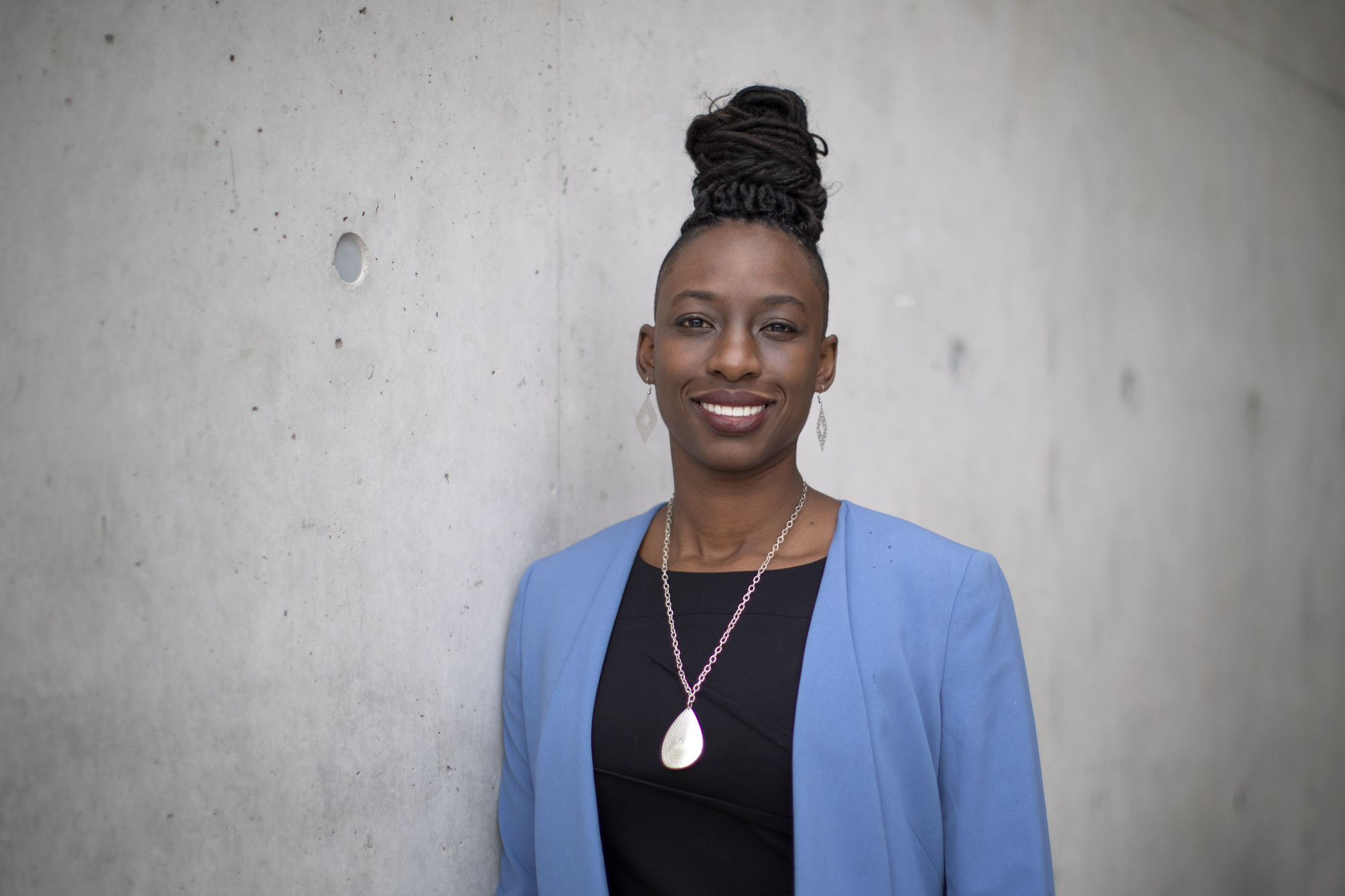 Janelle Joseph
When Janelle Joseph, an assistant professor at the University of Toronto Faculty of Kinesiology and Physical Education (KPE), steps into her IDEAS research lab, she never fails to note the diverse faces of the students who are hard at work. 
As someone whose research is largely focused on the contributions of Black and other racialized athletes—and the systemic failure to recognize and centre their contributions to sport and physical activity in Canada—it is exceptionally important to her to ensure new generations of all backgrounds are represented in the lab and in the field of study.
"As a kinesiology student, I wondered why stories from my communities weren't better represented. Gender, race and sexuality are often studied separately and little acknowledgement is given to scholars working in the Global South, or studies of sport as leisure. I wanted to be a professor who would change all that," said Joseph.
Her pioneering work, which includes leading the expansive research study that resulted in the 2021 Ontario University Athletics Anti-racism Report, has earned her several accolades, including an election to the Royal Society of Canada College of New Scholars, Artists and Scientists in 2022.
This year, she has been recognized with the Emerging Leisure Scholar Award from the Canadian Association of Leisure Studies (CALS) for her significant contributions to the field of leisure studies.
While Joseph points out that she's not motivated by awards, she has a particular appreciation of the CALS recognition because it comes from the world of leisure, which historically has not been a hotbed of research on racial equity or racialized communities.
"For thousands of years, racialized communities have been participating in sport, recreation and leisure practices in Canada. Understanding our experiences is essential to both knowledge of Canadian cultures and dismantling of racial oppression," she said.
The four main priorities of Joseph's research out of the IDEAS lab are indigeneity, diaspora, equity and anti-racism, and they're all related to sport and the moving body. Joseph is proud to spearhead explorations into previously undocumented fields of study, particularly ones that align with her Antiguan heritage, such as her research on Sport in the Black Atlantic: Cricket, Canada and the Caribbean Diaspora.
She has also authored/co-edited three books related to race, sport, education and Black communities in Canada.
More broadly, her work focuses on efforts to decolonize kinesiology as a discipline, transform sport and celebrate physical cultures. "[In the IDEAS lab], we aim to bring indigenous ways of thinking, being, researching and doing from Asia, Africa, Polynesia, South America and across Turtle Island into our movement studies. The equity and anti-racism work we do is firmly rooted in intersectional social justice and committed to revealing the fissures and opportunities within Canadian post-secondary and recreational sport systems," she said.
Joseph's research aligns with the undergraduate classes she teaches in the KPE program, including Race, Indigeneity and Physical Culture and Ethics & Power in Kinesiology, Physical Education and Health Fields. For some of her students, these courses are their first institutional opportunity to learn deeply about these concepts.
"Students really seem to enjoy my courses. We have a lot of enthusiastic discussions about issues of race, power, ethics and the history and effects of colonialism, and they bring their whole bodies to the classroom.
"Our graduates who pursue careers in kinesiology, physical education and health will be in positions of social responsibility and leadership in society. It's critical that they understand and reflect on decolonial ethics so they can create ethical spaces in their work and communities."
Featured in this Article
Janelle Joseph
View Full Profile