How to make a Toronto institution elite but not elitist? Rhonda McEwen featured in the Toronto Star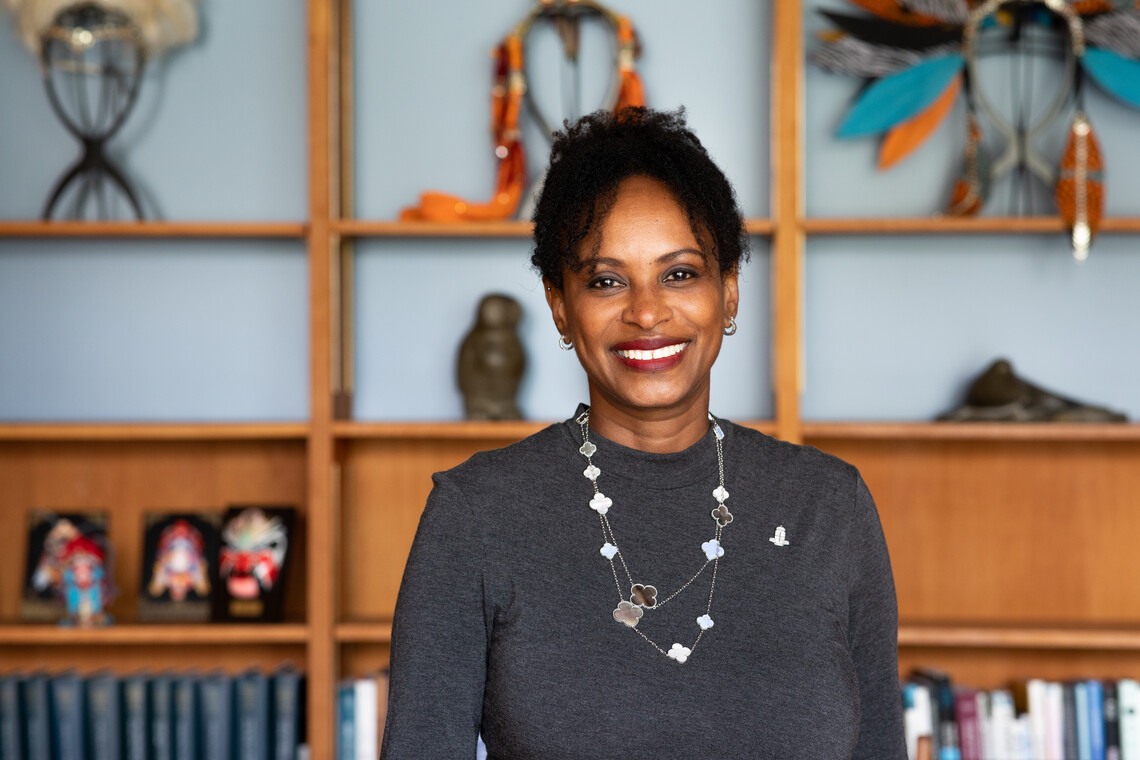 Portrait of Rhonda McEwen. (photo by Polina Teif)
Rhonda McEwen, president and vice-chancellor of Victoria University, spoke to the Toronto Star about her experience almost a year after taking on the role, including her mandate to ensure all students feel like they belong and vision for the future.
McEwen, a steering committee member of the Black Research Network, is the first Black woman to lead a Canadian university. Reflecting on the history of higher-education institutions, the article also highlighted some of McEwen's recent initiatives, which includes equity, inclusion and diversity training and seeking to collect equity workplace data at Victoria University for the first time.
For McEwen, the challenge going forward is "how can you maintain an elite academic institution, one that values discovery and research and excellent teaching and experiences, but not be elitist?"
For students who "never perceived as belonging in a place like this, an older established university with deep histories that didn't include them, how do you make them feel like they belong here? They deserve to be here. They dare to be here. That's my job. That's literally my mandate," McEwen told the Toronto Star.
(Photo by Polina Teif)
Featured in this Article
Rhonda McEwen
View Full Profile