From providing a deeper understanding of learning disabilities to bio-production, student researchers share insights at 2023 BGSA Conference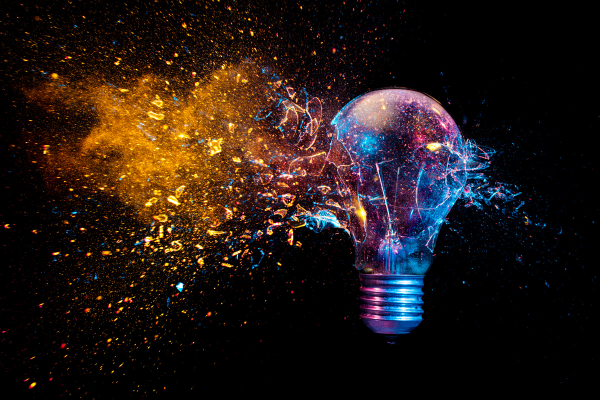 Currently, there is little data about the diverse learning needs of Black youth in Canada, leaving researchers to turn to studies in the United States or United Kingdom, which provides an inadequate picture of the barriers and challenges specific to Canadian systems.
Aaliyah Hinds, a first-year PhD student in the Social and Behavioural Health Sciences program at the Dalla Lana School of Public Health, aims to change that.
Her developing project provides a personal understanding on how Black youth with learning disabilities navigate the education and employment systems through photos – while also collecting data to fill the gap in Canadian academia.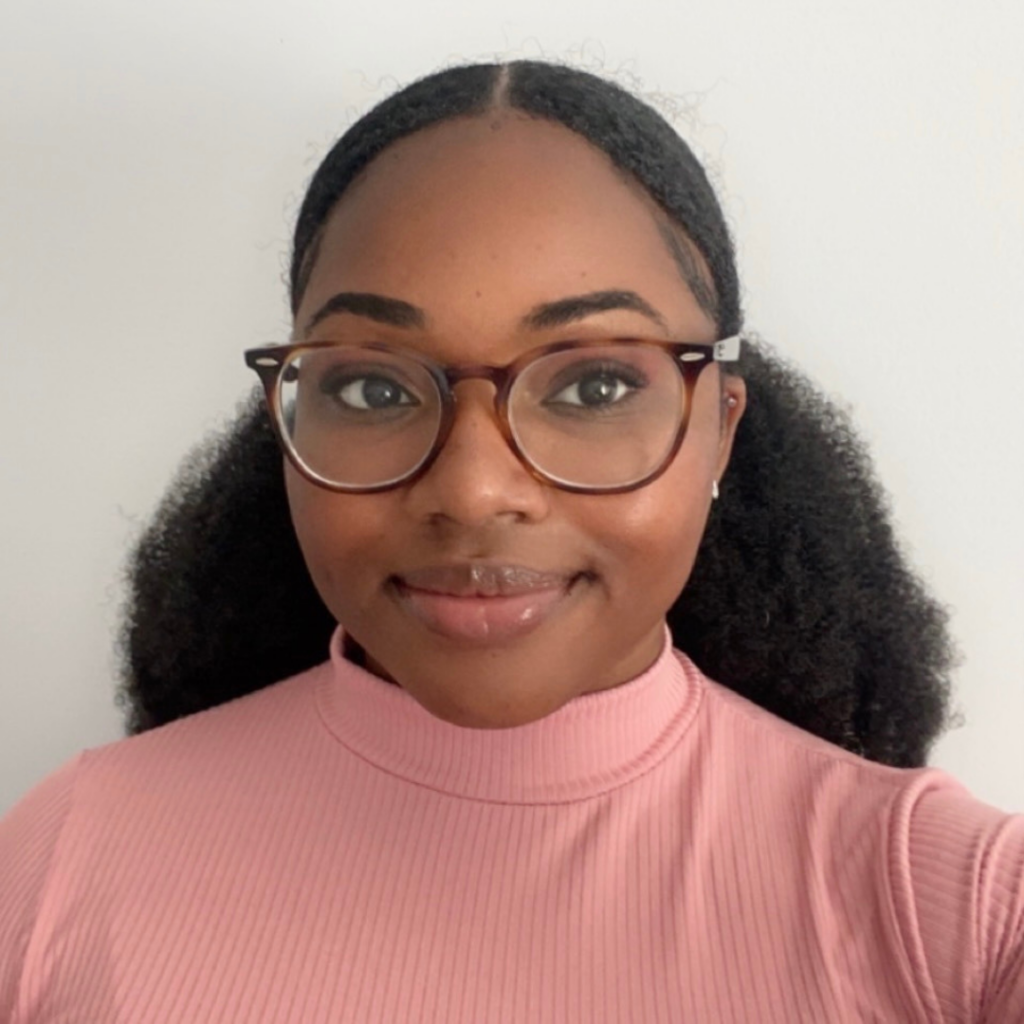 "One of the goals of this project is to give a voice to community members and let them guide the conversation about issues that exist in their community," Hinds says. "Giving them a platform to create a dialogue about their experience is really powerful."
Hinds is one of several students who will present their research at the Black Graduate Students' Association's third annual BGSA Conference, taking place today.
The BGSA Conference provides Black undergraduate and graduate students with a platform to share their research, network with other Black researchers and develop their research skills. It will feature a keynote speaker, poster presentations and research talks.
At the conference, Hinds will discuss preliminary results from the current early stages of the project, including stories from seven Black youth ranging from 16 to 30 years of age in the education and work systems. Notably, frustrations about not receiving adequate supports and stigma around learning disabilities were reported by the upper cohort.
"Something that came about in a few of the interviews was people saying that they were fearful of the repercussions of disclosing themselves as someone with a disability, especially in the work system," Hinds says.
The project is being developed alongside the ASE Community Foundation for Black Canadians with Disabilities – a GTA-based non-profit organization – who started the project to provide a deeper understanding of the experiences of Black youth with learning disabilities in the Halton and Hamilton regions but also the Greater Toronto Area (GTA).
Project partners include the Centre of Diverse Learners and the African Caribbean Association of Hamilton. Next, the team plans to take the collected data to guide the development of more interviews and focus group sessions for Black youth and educators.
Meanwhile, Matthew Edghill, a third-year undergraduate student pursing a biochemistry specialist, will share valuable insights on sustainable and economical bio-production at the BGSA Conference.
Bio-production uses bacteria to produce chemicals, but a feedstock is needed to power the bacteria. Typically, cellulosic feedstocks – derived from crops – are used, but this competes with human consumption of crops and includes the use of unsustainable acids.
Ethylene glycol is an industrial compound found in consumer goods like antifreeze, hydraulic brake fluids and even ballpoint pens. It is a feasible alternative to crops because it can be bio-upcycled from polyethylene terephthalate (PET) plastic, used for textiles and packaging.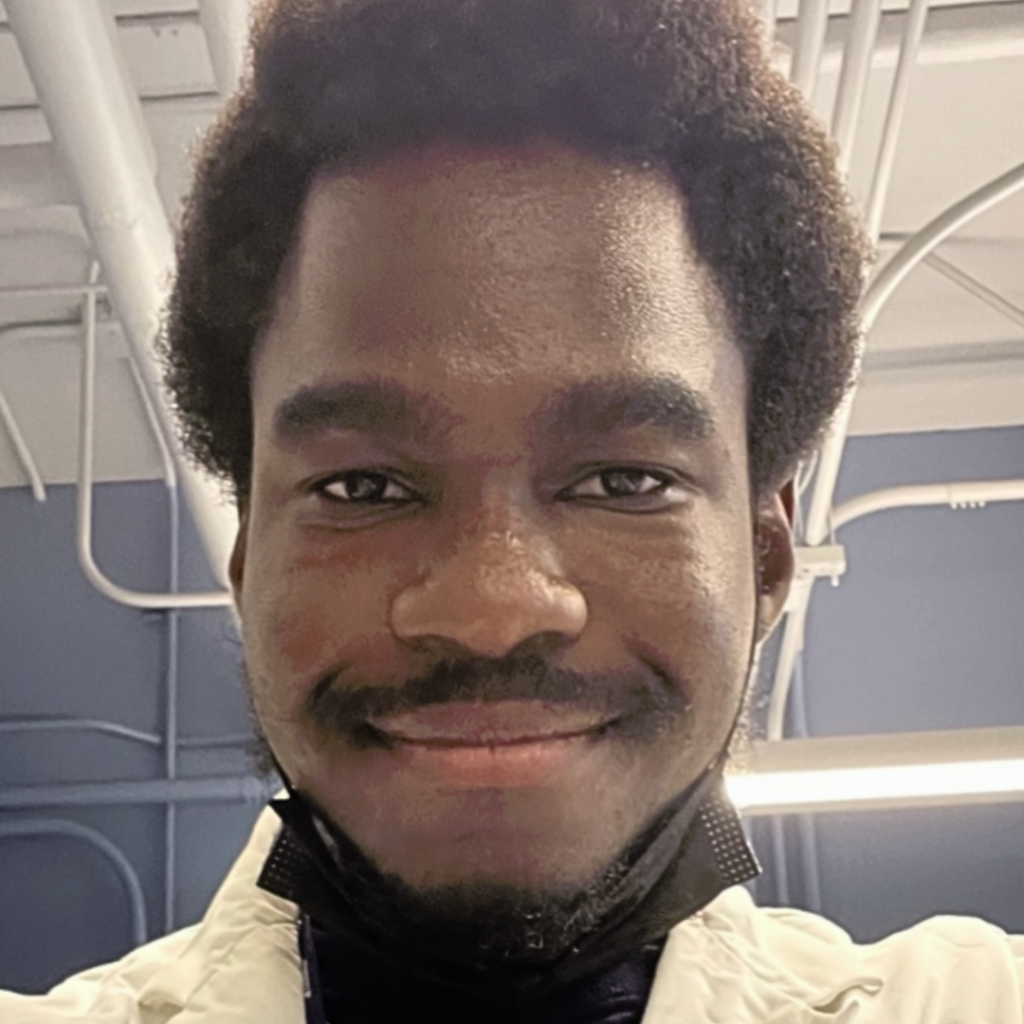 "Plastics can be broken down with the use of the enzymes PETase and MHETase. Once that is broken down, one of the byproducts is ethylene glycol," says Edghill.
"Once we get ethylene glycol, the bacteria will be able to metabolize this feedstock. The bacteria can then produce other chemicals using ethylene glycol as a source of carbon."
To test the feasibility of ethylene glycol, Edghill worked in the lab of Professor Radhakrishnan Mahadevan at the BioZone Centre for Applied Bioscience and Bioengineering. In 2022, Edghill was awarded $5,000 as one of nine Climate Positive Energy Undergraduate Summer Researchers. The opportunity was established by Climate Positive Energy, an Institutional Strategic Initiative, to support undergraduate student researchers who are underrepresented in their field.
In a month-long Adaptive Laboratory Evolution (ALE) experiment – which implements the rules of natural selection – Edghill sought to optimize a strain to have highly efficient ethylene glycol metabolism. Prior to this, a graduate student in the Mahadevan Lab engineered an E. coli strain which could consume ethylene glycol.
Using ethylene glycol as the sole carbon source, he then compared the growth of the this newly evolved strain to its ancestor, to determine if there were changes in EG metabolism due to ALE. This experiment revealed that the evolved strain displayed a 58 per cent higher growth rate than the ancestral strain in ethylene glycol.
When he repeated the experiment using glucose as the carbon source, Edghill found that the newly evolved strain grew slower than the old strain, which suggests an evolutionary trade-off of native metabolism, for ethylene glycol metabolism.
"Sometimes when bacteria evolve to get better at metabolizing certain substrates, they get worse at metabolizing others. We found that there was an evolutionary trade off in glucose metabolism for ethylene glycol metabolism."
After the experiment, Edghill monitored ethylene glycol consumption in cultures using high-performance liquid chromatography (HPLC), an analytical chemistry technique to separate compounds. The new strain consumed all the ethylene glycol in two days, whereas the old strain consumed only 44 per cent in two days.
Next the team hopes to integrate a plasmid, which carries genes that are directly involved in the metabolism of PET plastic, to help the bacteria grow directly on plastic.
For Edghill, the BGSA Conference is an inspiring space to showcase Black excellence at the university. It also gives him an opportunity to sharpen his presentation skills.
"People tend to ask you a lot of interesting questions. It's good to be able to disseminate information but also learn how to improve your project."
As for taking part in the BGSA Conference, Hinds looks forward to connecting with other Black graduate students at the University of Toronto – and seeking opportunities where she can get more involved, an avenue that the BGSA Conference make possible through their platform.
"It's rare to get the chance to be in a room with Black scholars and people who are doing the same things as you in terms of research at the graduate level," Hinds says. "I'm excited to see what my peers are doing."