< News
| Wednesday, January 18, 2023
Developing project explores how technologies drive – and challenge – the search for missing people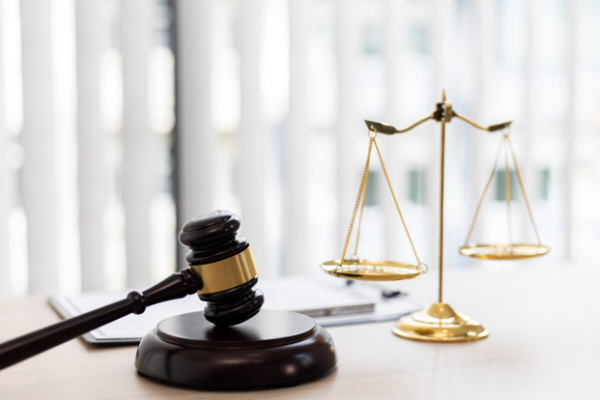 A developing project from Kamari Maxine Clarke, a Distinguished Professor of Transnational Justice and Sociolegal Studies at the University of Toronto's Centre for Criminology & Sociolegal Studies, is collaborating with communities in their prevention of mass atrocity violence and the search for missing loved ones.
The New Digital Technologies and the Challenge of Evidence Project unites human rights lawyers, activists, families, scientists and forensics dedicated to the search for missing people in Nigeria and Mexico. The project explores how technologies like crowdsourcing, satellite tracking and social media are changing social worlds by collaborating on tools for local challenges.
"We're thinking about the ways that these new technologies are leading to the democratization of knowledge production, the possibility of circulating information very quickly, and what the implications are for science and for law in finding the missing," Clarke says.
"Through this work, we're also determining who is culpable and how to address the violence around which this work is happening."
Clarke, the interim director of the Centre for Diaspora and Transnational Studies, has conducted research about human rights, legal institutions and the politics of race and globalization spanning the past two decades in an attempt to understand the way that historic forms of structural inequality produces the conditions for contemporary violence.
Now in its third year, researchers with the project collaborate with community-based organizations to identify early-warning practices and problem-solving efforts to map how to proceed with their protection and search for missing loved ones. These efforts are taking place in several countries around the globe, including Mexico, Nigeria, the Netherlands and Canada.
"Some of that work involves getting geospatial satellite imagery when there is a fire, and that fire triggers a warning that there may be other problems in the area," Clarke says. "That trigger goes to community members who then, through their apps and other social media tools, make determinations on how to proceed."
A critical question that the project explores is the role of these technologies in driving a human rights technology revolution – how new technologies, domains and modalities are utilized for knowledge dissemination to examine past events.
The roots of a technology revolution are in the democratization of information and how new modes of engagement can steer decision-making and problem-solving. An example, Clarke says, is the extent that drones, geospatial technologies or crowdsourcing technologies can help find a missing person through data and images.
But while these technologies act as a source of possibility for communities, many questions and issues remain unanswered in the search for missing people, such as the deep-seeded problems that lead to violence in various regions. In the cases in northern Nigeria and Mexico, Clarke says that land dispossession and unemployment are related.  
Another challenge that the project explores is the bias within algorithms in geospatial work and the politics of absence in technology designs, such as how histories of property law jurisprudence and settler colonialism have contributed to structural forms of inequality. Clarke's goal is to work alongside technology designers to redesign ways of visualizing justice – such as what questions are asked about violence in a region and examining historical events that may have shaped current circumstances.
"My current work seeks to look at the politics of absence in that work, in the design, the ways that it's often almost impossible to talk about questions of legality and culpability and also discuss the structural forms of inequality that undergird them." 
Empowering communities 
The New Digital Technologies and the Challenge of Evidence Project prioritizes people's knowledge about their community to lead efforts to thoughtfully address root causes of violence and determine what is important for communities in resolving issues. Community members also provide valuable information to professionals like scientists and lawyers to help with missing person cases.
"We're deeply committed to thinking about everyday people resolving problems on their terms and that we help facilitate and take direction using data as they problem solve. It's one of the deepest and most profound ways that radical humanism shapes this work," Clarke says.
Currently, we are also are examining the way that judges, lawyers and scientists present missing person cases before courts. Clarke continues to work with communities for further insights.