ECHO Discovery program – TRANSFORM HF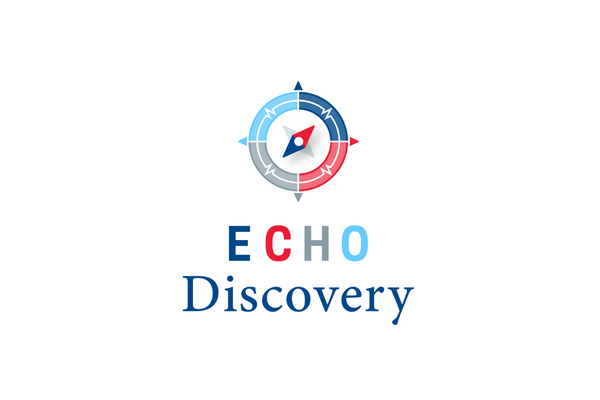 Are you interested in cardiovascular health ideation and research translation? Are you considering entrepreneurship, but aren't sure where to get started? Introducing ECHO Discovery: a foundational education program designed to explore ideation, research translation, and commercialization.
What is ECHO Discovery?
ECHO Discovery aims to:
Provide fundamental ideation, entrepreneurship, and research translation skills and expertise through theoretical and experiential training
Connect and support a diverse and multi-sector network of early-career entrepreneurs and researchers, mentors, and key opinion leaders
Guide exploration of career advancement within the cardiovascular space
Ignite start-up formation
Who can participate in ECHO Discovery?
ECHO Discovery is for fourth-year undergraduate students and graduate students enrolled in a Canadian university, and post-doctoral and clinical fellows affiliated with a Canadian institution who are interested in exploring research translation and entrepreneurship within the cardiovascular health sector but have limited understanding of how to proceed.
No ideas, start-ups, or previous experience are required to participate!
What is the format of ECHO Discovery?
ECHO Discovery is comprised of three foundational elements to support your journey:
Ideate – Learn how to ground your ideas into innovation through an interactive workshop series
Inspire – Stoke the spark of inspiration by attending intimate fireside chats with leaders in the field
Immerse – Soak up first-hand experience through competitive shadowing opportunities
What are the commitments and timing for participating in ECHO Discovery?
Participants accepted into the ECHO Discovery program are required to: 
Attend a program orientation session in January 2024
Participate in each program element for six months, beginning in January 2024 
Attend a minimum of 80% of the program's workshops and fireside chats
Program timing is as follows:
Call for applications: October 16, 2023
Applications deadline: November 27, 2023
Notification of program acceptance: December 2023
Program orientation: January 2024
Program elements: January – June 2024
For more information and to apply to the program, visit the ECHO Discovery webpage.
ECHO Discovery is funded and organized by the Translational Biology & Engineering Program and TRANS