Black Health Education Collaborative Program Manager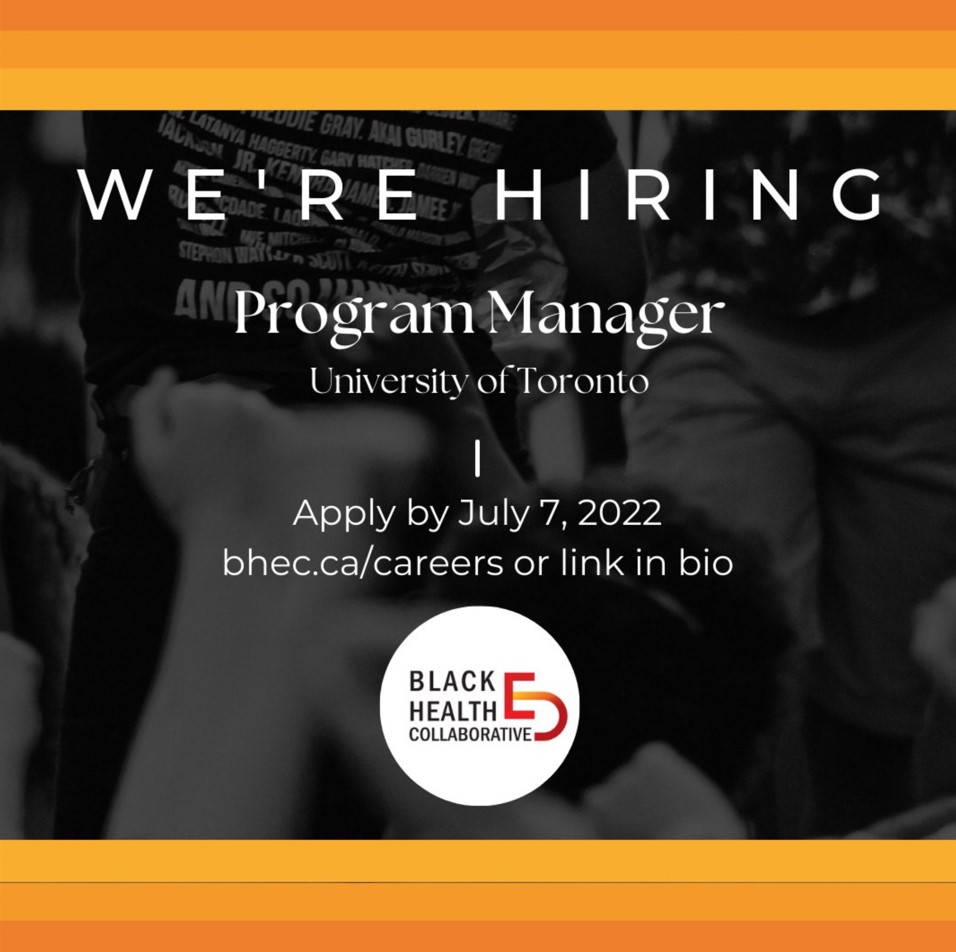 Situated at the Dalla Lana School of Public Health, the Black Health Education Collaborative (BHEC) is a community of scholars and practitioners committed to improving Black health through education and research.
The BHEC is looking for a program manager to support the team. Reporting to the program's director, the successful candidate will develop and implement a community-driven approach to education and research on Black health and anti-Black racism for students, faculty and practitioners (clinical and non-clinical) in medicine, public health and other health disciplines.  
Closing date: 07/07/2022
Learn more, here