Third Annual BGSA Conference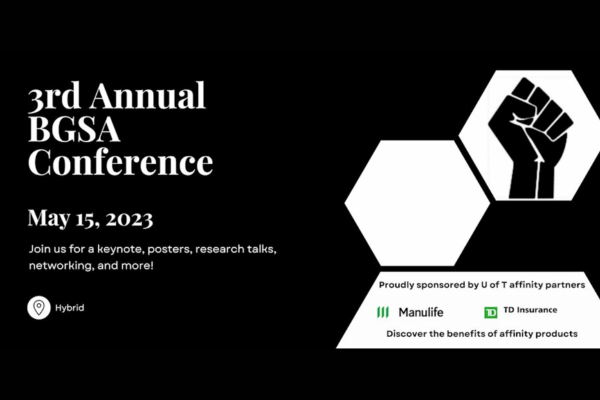 On May 15, the BGSA is hosting its third annual conference, platform emerging Black researchers and celebrate Black contributions to research.
The BGSA'a annual research conference provides Black undergraduate and graduate students with a platform to share their research, network with other Black researchers, and develop their research skills. It will feature a keynote speaker, poster presentations, and research talks.
This year's conference will be hybrid and attendees are welcome to join either online through Zoom or in person. The in-person venue will be in Toronto, near the St. George campus at the University of Toronto.
This conference is made possible by Manulife and TD Insurance, who give a portion of proceeds from U of T affinity insurance products to life-changing student and alumni initiatives.