Mitigating Racial Bias in AI Research – CRIS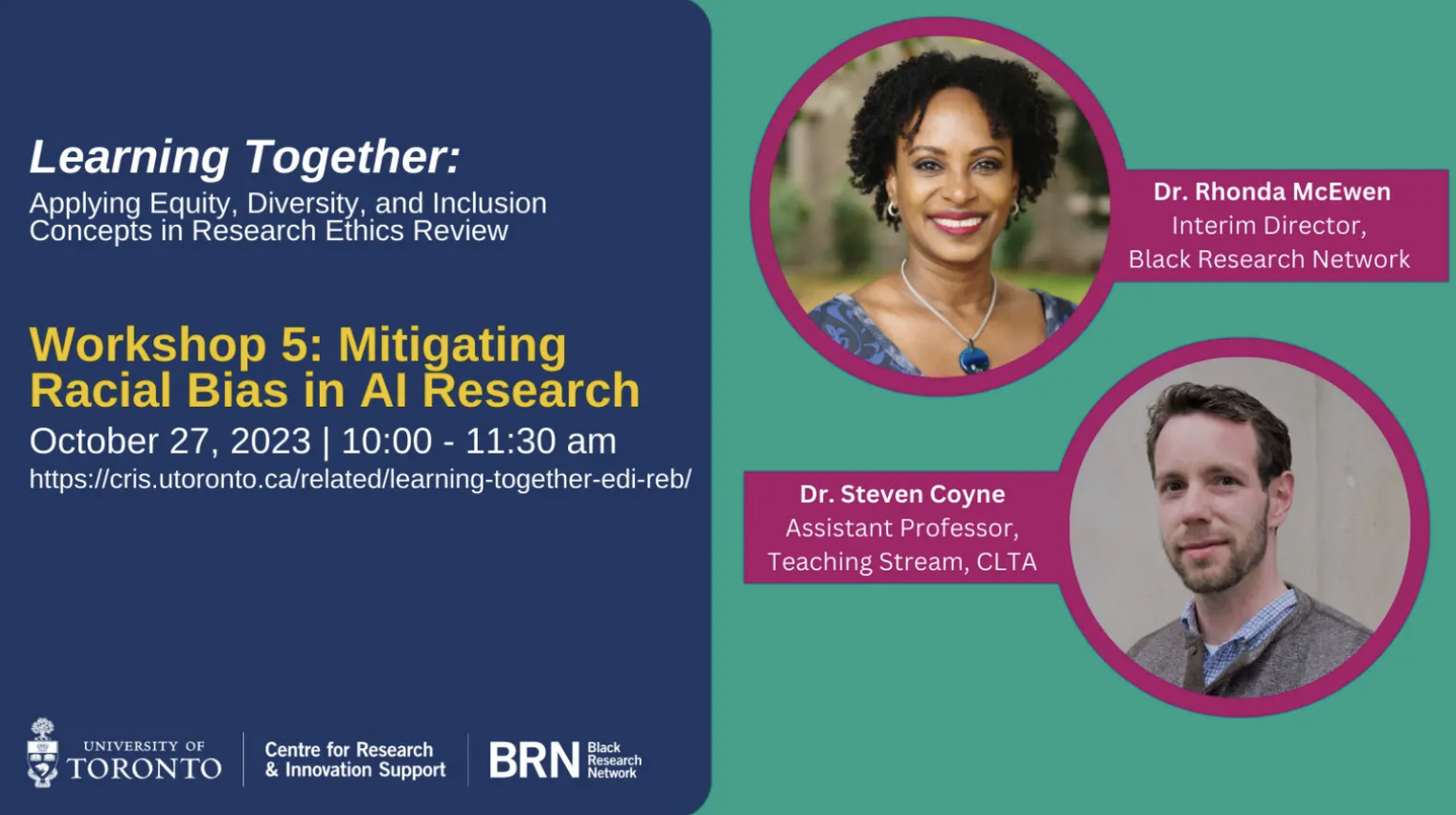 Join the Centre for Research & innovation Support for the next workshop in the "Learning Together: Applying Equity, Diversity, and Inclusion Concepts in Research Ethics Review," a monthly series bringing together experts from across the tri-campus on a range of research ethics topics from equity, diversity, and inclusion through a TCPS2 lens.
This workshop will explore biases in both text and image understanding algorithms which have been criticized for being biased against racialized groups and others.
In this session, attendees will learn about:
the difference between bias in data and bias in algorithms
factors that lead to bias in research studies involving AI/ML
the technical and ethical aspects of bias in image understanding algorithms including a brief survey of the sources of bias in image understanding algorithms
considerations for weighing the potential risks and benefits of research when it is not possible to fully mitigate bias.
Guest Presenters:
Rhonda McEwen, Interim Director, Black Research Network, President & Vice-Chancellor, Victoria University, and Professor, Institute of Communication, Culture, Information and Technology, UTM
Steven Coyne, Assistant Professor (CLTA), Department of Philosophy and Department of Computer Science
This workshop is hosted by the Centre for Research and Innovation Support in collaboration with the Black Research Network.