INITIATING & NURTURING—How Does a Community Engaged Research (CER) Initiative Begin? – CRIS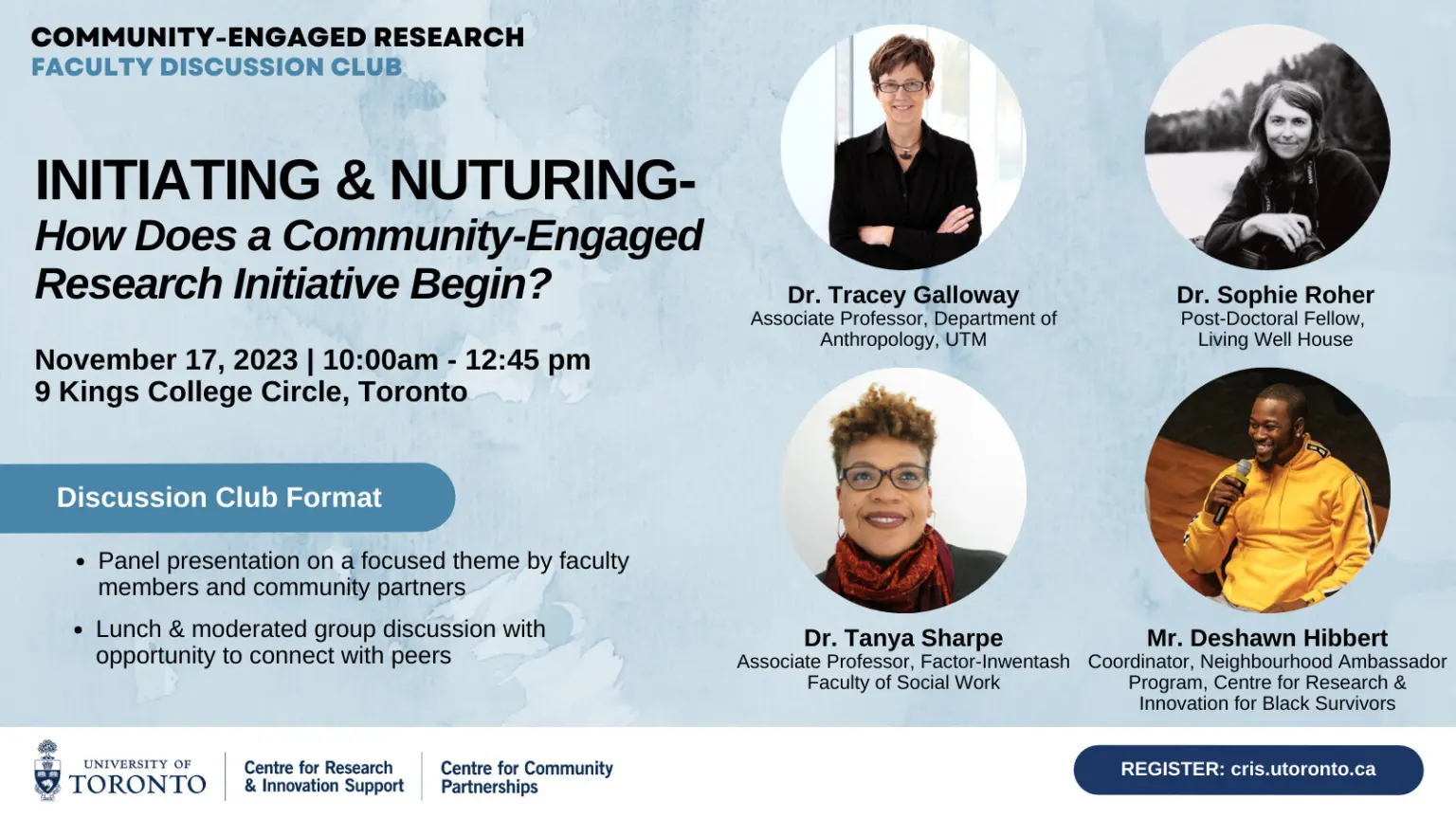 Join the Centre for Innovation & Research Support for the second session of the "Community Engaged Research Faculty Discussion Club," a new series for faculty with an interest in deepening their theoretical and practical understanding of community engaged research to connect with, and learn together from, colleagues from across the tri-campus in order to strengthen both societal and scholarly impact.
The second session in this series, "Initiating & Nurturing — How does a CER initiative begin?" will focus on real world experiences of initiating relationships in community engaged research from different perspectives. Sharing case examples from their own research, guest panelists will share how the research relationship was initiatiated, how CER principles and values guide the relationship building process, and share their advice on the type of discussions academic and community partners should be having at the start to assess working together in the future. 
This second session will be an opportunity for faculty participants to connect with, and learn more about, their peers and their partners from across U of T with an interest in community engaged research.