Faculty of Music: Keyboard Fantasies – Celebrating the Works of Beverly Glenn-Copeland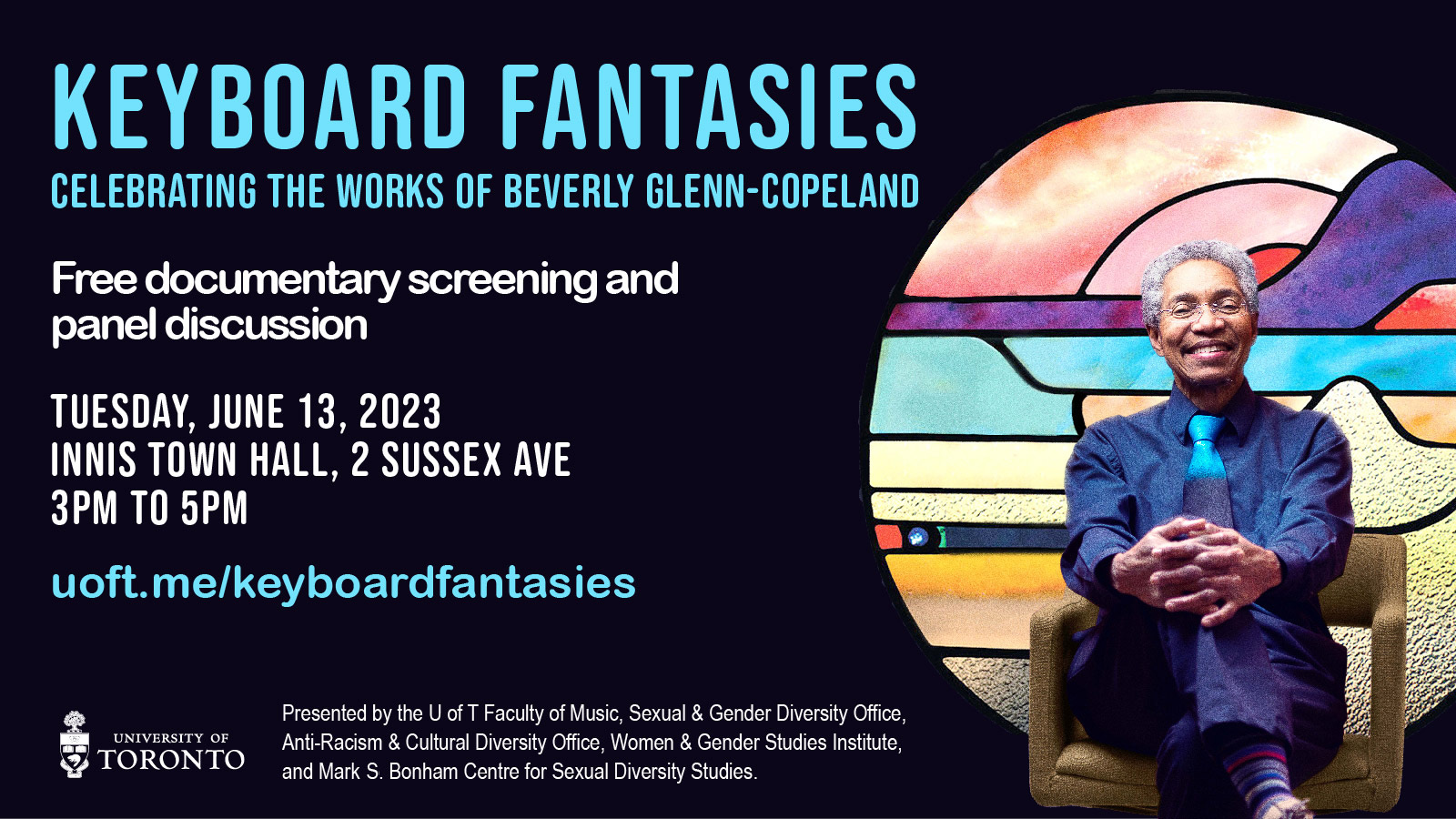 Throughout a fifty year recording career, Beverly Glenn-Copeland's music has defied categorisation and genre, its only consistency being the fusion of vision, technology, spirituality and place. A Black, trans artist, he is a strong advocate on behalf of Black, Indigenous, and LGBTQ2S+ communities in Canada and abroad, and has influenced new generations of artists.
Join the Faculty of Music as they celebrate the extraordinary work of this visionary Black, trans artist, and University of Toronto Honorary Degree Recipient with a screening of Keyboard Fantasies, followed by a panel discussion.
This event is presented by the University of Toronto Faculty of Music, Sexual & Gender Diversity Office, Anti-Racism & Cultural Diversity Office, Women & Gender Studies Institute, and Mark S. Bonham Centre for Sexual Diversity Studies.