CDTS Speaker Series: Kristin Moriah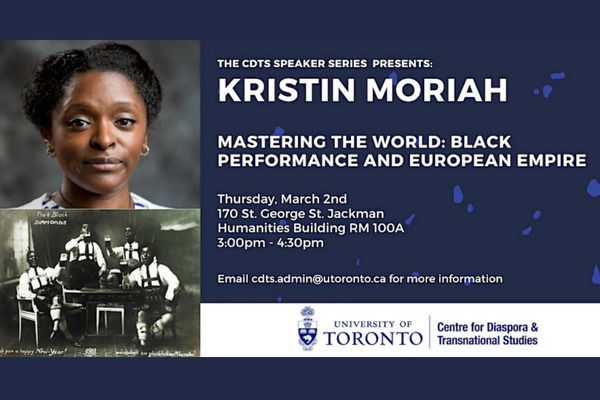 Join the Centre for Diaspora and Transnational Studies at the University of Toronto as they welcome Professor Kristin Moriah of Queen's University for a lecture engagement.
Topic: Mastering the World: Black Performance and European Empire
In this talk, Moriah will probe the meaning of Germany for African American performers during the years between the late nineteenth century and the World War I era. Moriah contends that the young German nation-state represented unique forms of artistic and professional freedom for African Americans who travelled abroad. Anchoring her work is a consideration of "unknown" central European terrains as counterintuitive utopic spaces. Movement towards Central Europe by African American travellers and performers was powered by a longing for the infinite possibilities of the unknowable and discontent with the troubling there and then of America. This emphasis on transnational movements and locations necessitates a thorough consideration of the politics of space, sound and racial embodiment.