Canadian Black Scientists Network – BE-STEMM 2023 conference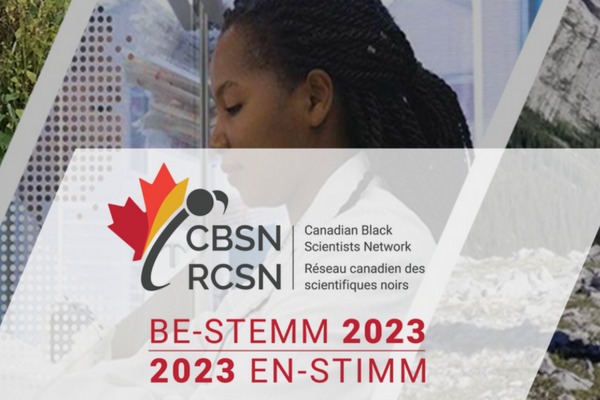 Join the Canadian Black Scientists Network for its BE-STEMM 2023 conference from February 1 to 4.
The four-day virtual, multidisciplinary program will feature research in Science, Technology, Engineering, Mathematics, Medicine & Health (STEMM).
The conference will include keynote talks by established and rising star Black scholars in STEMM, contributed talks by Black scholars, practitioners, students and educators across disciplines, panel discussions, and an opportunity to mentor emerging Black scientists in its Science Fair.
Learn more about BE-STEMM 2023. Registration is required.