Black, Japanese, and More Than the Sum of Our Parts: Misogynoir in Women's Sport Media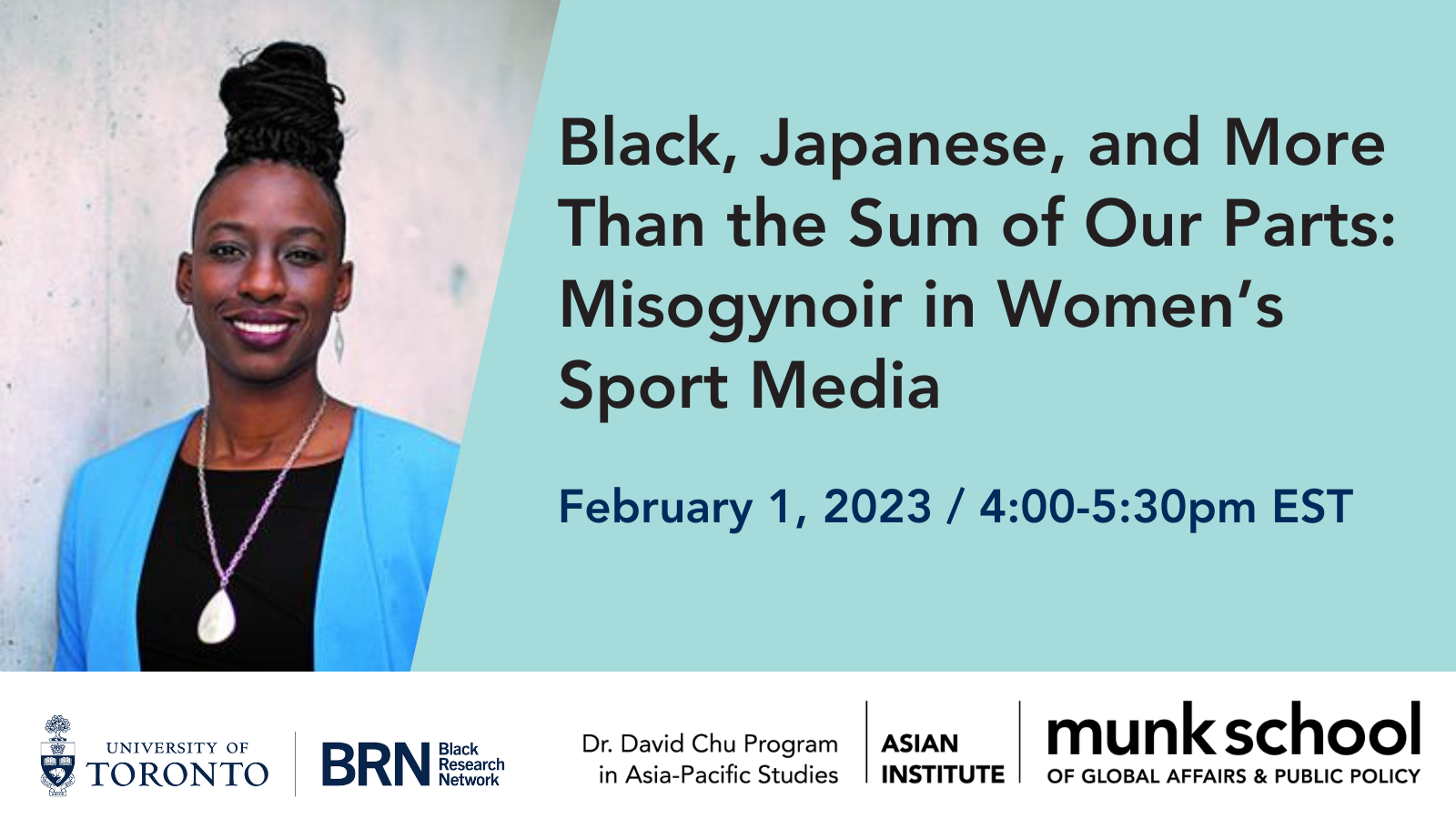 Overt and subtle misogynoir (anti-Black misogyny) pervade sport and sport media, as women in the Black diaspora are rarely in control of sporting regulations or their media representations. One recourse racialized athletes have at their disposal, however, is active resistance.
This presentation provides a textual analysis of the intolerable misogynoir aimed at tennis professional Naomi Osaka, and key moments in her media (mis)representations. Results of a study co-authored with Dr. Sabrina Razack revealed three main themes: (1) ongoing misogynoir and colorism of sport media and athlete sponsors; (2) racial, national and diaspora media (mis)representations; and (3) resistance to gendered racism through self representation. After Osaka's historic win at the 2018 US Open, narratives of her Japanese nationality and Asian identity became the story that rendered her Blackness invisible, and enabled her to be read against her opponent Serena Williams. Osaka's use of information and communication technologies (ICTs), including social media, disrupted racist dominant narratives, and provided counternarratives that reveal her, and other mixed-race sportswomen to be more that the sum of our parts. Osaka's identities align with Blackness as a political and racial category and position her Japaneseness part of the Haitian jaspora (diaspora).
Janelle Joseph is an assistant professor of critical studies of race and indigeneity in the Faculty of Kinesiology & Physical Education at the University of Toronto. Joseph's research interests include anti-racism policy, physical activity access, decoloniality, and ethics.
An elected member of the Royal Society of Canada College of New Scholars, Artists, & Scientists, Dr. Joseph's book, Black Atlantic: Cricket, Canada and the Caribbean Diaspora, traces how sports create transnational social fields that connect migrants in North America, England and the Caribbean.
Dr. Joseph is the founder and director of Indigeneity, Diaspora, Equity and Anti-Racism in Sport (IDEAS) Research Lab, the first research lab in Canada dedicated to issues of race and movement cultures. IDEAS Research Lab promotes knowledge, leverages political work and develops community partnerships to create anti-racism programming in sports, dance and leadership. In 2021, IDEAS Research Lab partnered with Ontario University Athletics to conduct a study that traces experiences of racism among student athletes, coaches and administrators.
Sponsored by the Dr. David Chu Program in Asia-Pacific Studies and co-sponsored by the Black Research Network, University of Toronto