Black Histories Wikipedia & Wikidata Edit-a-thon (2023)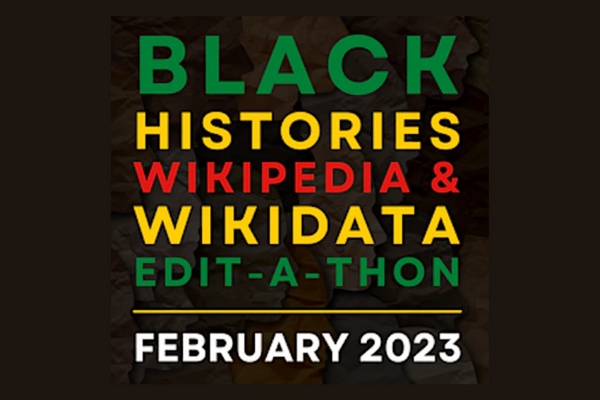 Representation matters: not just on our screens, but in the information and data we share. Join us for an online panel discussion and beginner-friendly editing sessions to help improve coverage of Black histories.
Organized by library and archives staff and students at Toronto Metropolitan University, Toronto Public Library, University of Toronto and York University — open to all!
Learn more about the event, here.