Black Canadian history and Black studies symposium: Unsettling the Great White North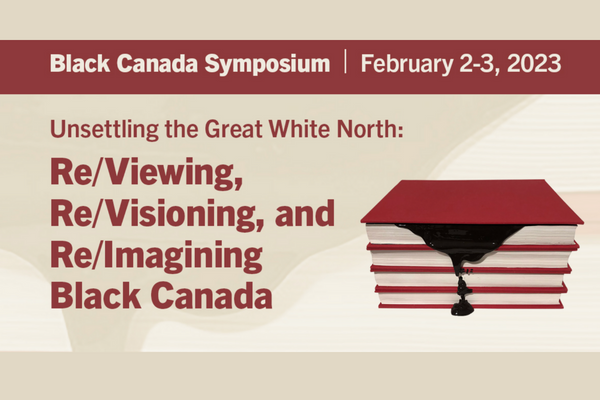 From February 2 to 3, the University of Toronto and York University will host a collaborative two-day symposium entitled "Unsettling the Great White North: Re/Viewing, Re/Visioning, and Re/Imagining Black Canada."
Scholars from across Canada and the United States will present on themes designed to engage both participants and audiences in the latest debates, research and theories informing Black Canadian history and Black studies.
The symposium builds on scholarship from Unsettling the Great White North: Black Canadian History. This book, published in 2022 by University of Toronto Press, highlights the diverse experiences of persons of African descent within the chronicles of Canada's past, and is co-edited by symposium organizers Funké Aladejebi and Michele Johnson. Aladejebi is an assistant professor in the department of history at the Faculty of Arts & Science, and Johnson is associate dean, students and a professor of history at York University.
The first day of the symposium will be hosted by the University of Toronto, and will take place at the Paul Cadario Conference Centre in University College, located at 15 King's College Circle.