Anti-Black Racism Pedagogical Collection Launch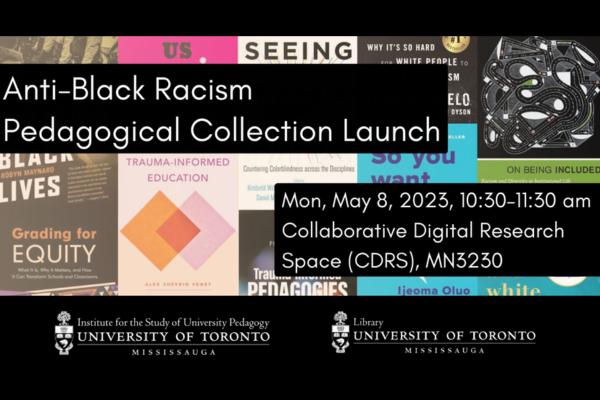 On May 8, join the Robert Gillespie Academic Skills Centre in celebrating the official launch of ISUP's Anti-Black Racism Pedagogical Collection. 
Created in partnership with and hosted by the UTM Library, this guide contains a curated list of resources related to challenging anti-Black racism in the classroom and other strategies to create safe and supportive educational spaces for all learners. The guide will be updated regularly to reflect the latest research in fostering inclusive classrooms and to support UTM instructors in ensuring equitable learning for all students.